A first-of-its-kind virtual forum from the Department of Justice will discuss hate crimes committed against places of worship, hosted by the American Jewish Committee, the Community of Conscience, the Muslim-Jewish Advisory Council and Rice University's Boniuk Institute for Religious Tolerance.
"As of 2019, 80% of hate crimes in the U.S. are committed against racial and religious minorities, including their religious institutions. As houses of worship slowly re-open during COVID, hate crimes against various houses of worship are projected to increase, especially in an election year," said Zahra Jamal, associate director of the Boniuk Institute.
Each forum aims to "educate faith leaders on hate crime laws and statistics; how to prevent and respond to hate crimes that target houses of worship and religious institutions; and how to secure places of worship leveraging free resources and best practices from government agencies," according to the registration page.
In 2017, the Boniuk Institute hosted the first face-to-face, local Protecting Places of Worship Forum in the country, curated and facilitated by the U.S. Department of Justice Community Relations Service (DOJ CRS). Since then, DOJ CRS has held more than a dozen programs in Black churches, Sikh gurudwaras, Hindu temples, Jewish synagogues, Muslim mosques and other sites reaching hundreds of diverse faith leaders across the nation.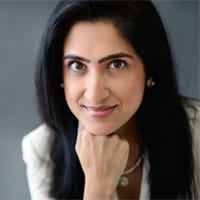 Jamal conceived of the idea for the 2020 forum to go virtual due to the pandemic, and has been working with host partners and the DOJ CRS to feature panelists from the FBI, FEMA, and Homeland Security on a government-run virtual platform. The same forum will be offered on several dates to accommodate more attendees.
"We all need to work together to protect one another's communities," Jamal said. "Even self-ascribed atheist churches have been attacked. The workshop will equip people of all faiths and no faith with knowledge about national hate crime trends, free resources to create plans to safeguard their communities and their spaces, and opportunities to collaborate across denominations and congregations."
The forum will be live on Thursday, Aug. 13, at noon CST and Thursday, Aug. 27 noon CST. Speakers include representatives from the U.S. Department of Homeland Security, Federal Bureau of Investigation and Federal Emergency Management Agency.
Registration is available here. Per federal policy, the sessions will not be recorded or posted.