HOUSTON – (Aug. 18, 2020) – OpenStax, Rice University's openly licensed textbook publisher, welcomed a dozen new colleges and universities to its Institutional Partner Network that together serve the most diverse student populations the program has ever seen.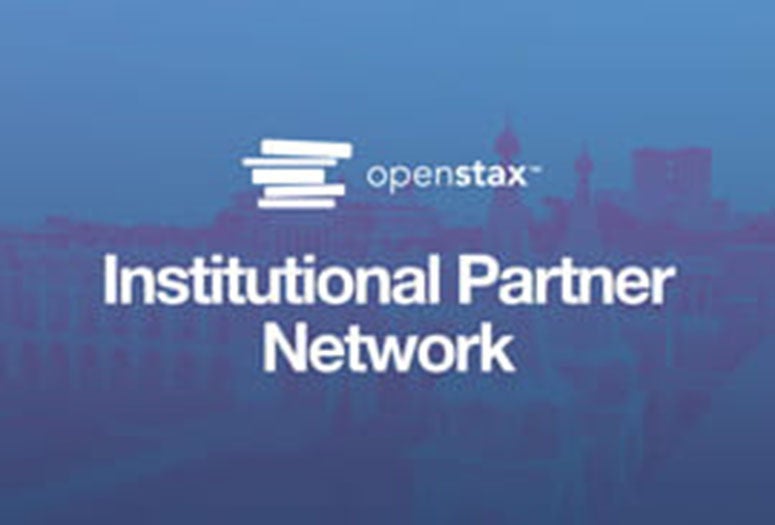 The OpenStax Institutional Partner Network is a group of more than 60 colleges and universities in the United States dedicated to expanding the use of open educational resources (OER) on their campuses. Each school in the network participates in a first-year program that guides institutions through the development and execution of a highly successful OER adoption program.
In June, OpenStax announced changes to the Institutional Partner Network to provide greater flexibility and expanded benefits for administrators, instructors and students. Program updates included the return of past schools for stronger community-building, free access to the flagship courseware platform OpenStax Tutor for all network schools, and access to professional development courses for educators and administrators.
In addition to program changes, OpenStax has also changed the criteria for considering and selecting institutions.
"Through this network, numerous leaders in education have seen tremendous success in advocating for free, openly licensed resources at their schools," said Jeff DiGiovanni, associate director of strategic partnerships at OpenStax. "Going into the fifth year with the Institutional Partner Network we were really interested in how we could reach and support even more minority and low-income students."
In selecting new partner schools for the 2020-2021 academic year, OpenStax gave special consideration to those with high numbers of Pell grant-eligible students and to minority-serving institutions.
"By reconsidering not only who gets admitted but also how to maintain program efficacy while increasing flexibility, we hope to ensure that the OpenStax Institutional Partner Network accelerates more paths to truly equitable educational materials," said Daniel Williamson, managing director of OpenStax. "Our goal is to put these resources in the hands of more people, not to narrow the scope of who gets access and exposure to them."
Participating schools in the 2020-2021 first-year program include Lincoln University; the University of Texas Rio Grande Valley; San Antonio College; Lamar State College Port Arthur; Volunteer State Community College; Tarleton State University; Spring Hill College; Saginaw Valley State University; Molloy College; Minnesota State University, Mankato; Texas Woman's University; and Texas Southern University. These 12 institutions will work throughout the year to expand the use of resources that encourage long-term learning and support greater academic freedom.
Domenique Montgomery, a senior majoring in sociology and minoring in sports management at Texas Southern University who interned with OpenStax this summer, is glad his school is participating in the program. "I think it's a good idea because with COVID-19 I know that a lot of our students don't have reliable internet access and are struggling financially," he said. "TSU has already done a great job at helping students get internet access. Being in this program will help relieve even more of a burden that students are facing."
"As a past OpenStax intern who attends Volunteer State Community College, I am excited to see the institutional partnership between both OpenStax and Vol State," said Vol State sophomore Barbara Gooch. "The door that this could open in making more professors aware of OpenStax and OER, and the cost benefits to students, is a cause dear to my heart and I cannot wait to see where this takes Vol State within that partnership. In a pandemic and an ever-changing world, students' needs – especially saving them money -- should be a top priority, along with putting more options in the hands of professors with the high-quality material that OpenStax provides."
About OpenStax
OpenStax is committed to improving access to quality learning materials. As an ed tech initiative that is part of Rice University and supported by philanthropic foundations, OpenStax provides free college and Advanced Placement textbooks that are developed and peer-reviewed by educators, as well as low cost, personalized courseware that helps students learn. For more information, visit http://OpenStax.org.
-30-