HOUSTON – (June 11, 2020) – A new subfield of sociological research examining how identities and beliefs are related to attitudes about science and religion will be advanced by a $2.9 million grant to sociologists at Rice University and the University of California, San Diego (UCSD).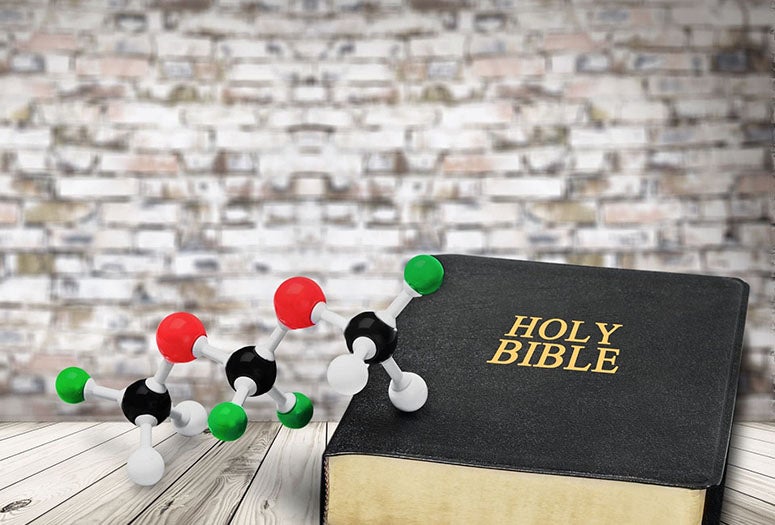 The grant, funded by the Templeton Religion Trust and coordinated by The Issachar Fund, is the first comprehensive initiative to fund new scholarship in the sociology of science and religion. The research will be led by Elaine Howard Ecklund, Herbert S. Autrey Chair in Social Sciences at Rice, and John Evans, the Tata Chancellor's Chair in Social Sciences at UCSD.
"Most of the scholarship about the relationship between religion and science has been from fields like philosophy, history and theology," said Ecklund, who is also the director of the Religion and Public Life Program at Rice, which will administer the grant initiative. "But what people think about the relationship between science and religion has an impact on who they vote for, what they think about social justice and racism, and where they send their kids to college. Understanding how group identities have an impact on what contemporary people think about the relationship between religion and science is a sociological problem."
"Science and religion both ask the biggest questions of human existence, such as 'where do we come from?'" Evans added. "In this project, we look at how people in society use both religion and science to answer these foundational questions."
Much of the $2.9 million in funding has been redistributed, on a competitive basis, for others to conduct research. So far, the regranting initiative has awarded 17 grants to sociologists at various career stages from Emory University, the University of Massachusetts Amherst, the University of Zurich and New York University, among others.
"This project provides an unprecedented opportunity to fund scholars at all career levels as a collaborative effort to advance a new subfield of research within the social sciences, the sociology of science and religion," said Evans, who is also associate dean of social sciences at UCSD.
The initiative will explore topics such as how black mothers see the relationship between their faith and health care and how gender roles in Turkey have an impact on attitudes toward the relationship between religion and science. To set the stage, Rice will host a virtual "Meet the Grantees" conference this week, June 11-12, 2020 for grant recipients.
"This work has never been more important than in the era of COVID-19, when it's vitally important that we understand what both faith and scientific communities think, where they are aligned and where they are different," Ecklund said.
Ecklund's previous work, as a scholar of religion in public life, has focused on how scientists think about religion, gender and science, and race and religion. For more information on her work, visit www.elainehowardecklund.com/.
Evans is a scholar of politics, religion, science and ethics and serves as co-director of the Institute for Practical Ethics at UCSD.
-30-
This news release can be found online at news.rice.edu.
Follow Rice News and Media Relations on Twitter @RiceUNews.
Related materials:
Elaine Howard Ecklund website: www.elainehowardecklund.com/
Rice University Department of Sociology: http://sociology.rice.edu/
John Evans bio: https://sociology.ucsd.edu/people/faculty/faculty%20members/john-evans.html
Photo link: https://news-network.rice.edu/news/files/2020/06/biblescience-1.jpg
Photo credit: 123rf.com
Located on a 300-acre forested campus in Houston, Rice University is consistently ranked among the nation's top 20 universities by U.S. News & World Report. Rice has highly respected schools of Architecture, Business, Continuing Studies, Engineering, Humanities, Music, Natural Sciences and Social Sciences and is home to the Baker Institute for Public Policy. With 3,962 undergraduates and 3,027 graduate students, Rice's undergraduate student-to-faculty ratio is just under 6-to-1. Its residential college system builds close-knit communities and lifelong friendships, just one reason why Rice is ranked No. 1 for lots of race/class interaction and No. 4 for quality of life by the Princeton Review. Rice is also rated as a best value among private universities by Kiplinger's Personal Finance.