Jones College senior Savannah Cofer has been named a Knight-Hennessy Scholar, joining 75 other scholars from 26 countries whose selection for this honor will enable them to pursue graduate degrees at Stanford University.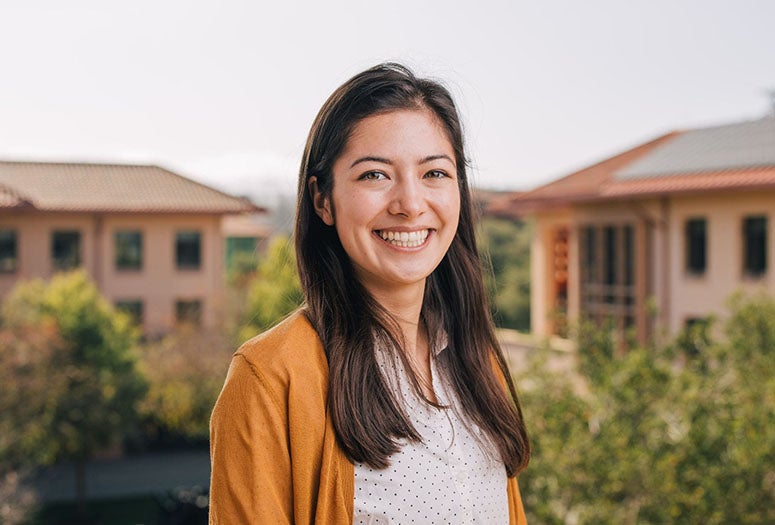 The highly competitive program was created in 2018 to develop a new generation of international leaders by funding their graduate education at Stanford. Rice had two graduates among the inaugural cohort of scholars, and now Cofer will join a 2020 group at the California university that will include students from 16 international and 34 U.S. institutions.
The 2020 Knight-Hennessy Scholars will pursue graduate degrees at all seven of Stanford's schools, with 26% having earned their undergraduate degrees in humanities and sciences, 22% in engineering, 16% in medicine and 13% percent in law, among other fields.
"Their intellectual ability, diversity of backgrounds and experiences, and commitment to a better world give me much-needed hope in this challenging time," said John L. Hennessy, president emeritus and the Shriram Family Director of the Knight-Hennessy Scholars program.
Cofer, who hails from Columbus, Ohio, will be pursuing her Ph.D. in mechanical engineering. She'll join Stanford's SHAPE Lab, led by assistant professor of mechanical engineering Sean Follmer, which focuses on how humans interact with the environment and digital information through robotic and haptic systems.
"Personally, I am interested in looking how we can use unique materials and metamaterials to expand robotic capability, such as through soft and flexible actuators, improved sensors or tactile devices that interface with the human experience," said Cofer, who has been passionate about robotics since high school.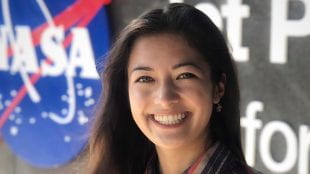 While completing her degree in mechanical engineering with a minor in computational and applied mathematics at Rice, Cofer worked on the 3D printing of graphene in the James M. Tour Group, carbon nanotube alignment at Maruyama-Chiashi Laboratory at the University of Tokyo and multilimbed robotic mobility systems at NASA's Jet Propulsion Laboratory. She also received the Goldwater Scholarship, Google Scholarship and AIAA Space Technology Scholarship.
The Knight-Hennessy program offers more than funding for graduate studies. Its focus on fostering leadership skills and interdisciplinary work with people from across the world also attracted Cofer, who was inspired by the collaborative projects she saw while attending a Knight-Hennessy Immersion Weekend at the beginning of the semester.
"During my time at Rice, I realized how much I enjoyed teaching and mentoring others," Cofer said.
"I am thankful to have met passionate and caring professors at Rice as my role models, and to have had the opportunity to serve fellow students through the MECH advisory board, Peer Academic Advisor program, O-Week advising, leading a Christian fellowship group through CCF and teaching a college course on mathematics of origami," she said. "With the Knight-Hennessy program, I hope that I will be able to contribute my love of teaching and mentorship with students outside my field that share a different set of leadership abilities."
Danika Brown, director of curriculum and fellowships in Rice's Center for Civic Leadership, said Cofer was a natural fit for the program.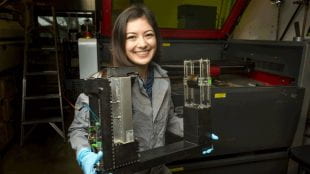 "You can be a really gifted researcher and be a fit for their graduate programs, but for Knight-Hennessy you have to bring something really extra, and with Savannah it's her creativity," Brown said. "She's such a creative thinker, she listens to other people and really understands and values what other people are doing, but is able to play and riff off of it; she's fearless when she's engaged in something she's passionate about."
Cofer said her time at Rice afforded her many important opportunities, but she is particularly grateful for the research she was able to perform and the friendships she was able to make across schools and departments.
"Rice's residential college system allowed me to develop a deeper appreciation for my community and learn from friendships outside my field of study," Cofer said. "I would especially like to thank Jones College for making my Rice experience extra special."
And while she'll miss her fellow Owls, Cofer has at least one familiar face joining her in California.
"My little brother Ashton will be starting as a freshman undergraduate at Stanford next fall, so I am excited to spend time with him in Palo Alto," she said.