HOUSTON – (Nov. 9, 2020) – The COVID-19 pandemic was met with a rush of research on the many factors related to the crisis, including the accuracy of different testing methods. However, many of the studies conducted in the early stages of the pandemic did not meet the usual rigorous scientific standards, according to researchers at Rice University and Baylor College of Medicine.
In "The estimation of diagnostic accuracy of tests for COVID-19: A scoping review," which will appear in an upcoming edition of the Journal of Infection, authors Dierdre Axell-House, Richa Lavingia, Megan Rafferty, Eva Clark, E. Susan Amirian and Elizabeth Chiao found that better-designed studies are needed to appropriately evaluate the different types of COVID-19 tests.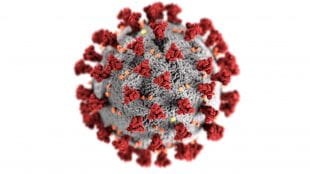 They reviewed 49 articles published between Dec. 31, 2019, and June 19, 2020, that evaluated the validity of different types of coronavirus testing. These studies were assessed using elements of the Quality Assessment of Diagnostic Accuracy Studies (QUADAS-2) guidelines, which are used to evaluate if bias could be playing a role in the results of studies on diagnostic test accuracy.
Amirian, an epidemiologist at Rice's Texas Policy Lab (TPL), said when it comes to conducting studies on testing accuracy, design is critically important. She said the major limitations found in the design of most of the studies they examined could lead to erroneous or misleading results.
"Without rigorous evaluations of which tests are the most accurate, it's hard to know which tests are more likely to lead to false negatives, which could contribute to greater spread of the virus," said Rafferty, a health data analyst at the TPL. "Although it's difficult to say, some of the quality issues may have resulted from these studies being streamlined in response to the immediate need for timely information."
"COVID-19 has now been a health crisis for nearly a year," Amirian said. "With regard to research, the academic community needs to move away from being in acute emergency mode and think about how we're going to handle this as a chronic crisis. When researchers are in emergency mode, we tend to be more open to sacrificing a lot of the strict quality standards for conducting research that we usually uphold."
The paper is available online at https://www.ncbi.nlm.nih.gov/pmc/articles/PMC7457918/.