By David Medina
Campus Kindness is a series of features on Rice Owls contributing to the fight against COVID-19. Read more here.
If your summer travel plans have been sabotaged by the COVID-19 pandemic, don't worry: Rice University's Office of International Students and Scholars (OISS) has come up with a novel way to see the world from your favorite armchair.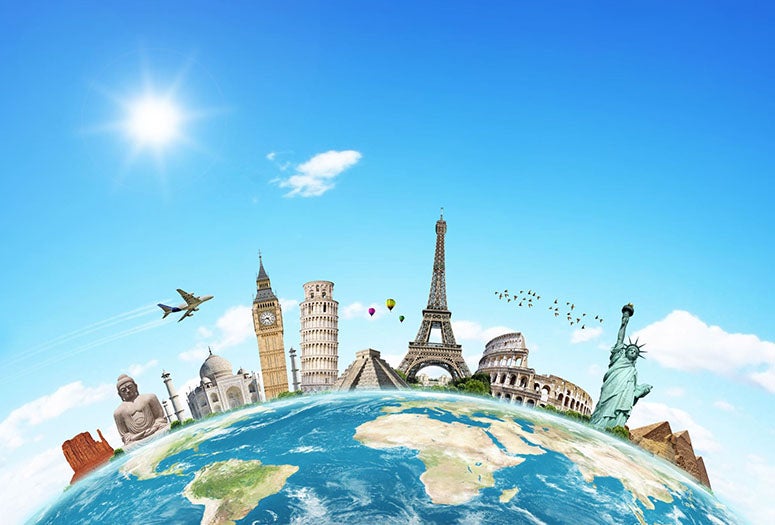 "My World" (Virtual) Tours use Zoom to showcase countries as far away as Argentina, South Korea, Algeria, Russia, Mongolia and Brazil, among others.
"We need to keep people engaged during these long days and nights of social distancing by tapping into the amazing, rich backgrounds of Rice community friends who can take us to places where we would love to visit, but are unable to do so," said Adria Baker, Rice's associate vice provost for international education and executive director of OISS.
The tours are organized and led by members of Rice's international community of students, postdocs, researcher scholars, faculty and staff. "We wanted to highlight the amazing places that our international community comes from," Baker said. "We're always teaching them about U.S. culture, and this is a time we can learn from their culture."
Using PowerPoint slides and videos, the tour guides take viewers on informative, personal journeys through their countries. "It is the focus on the personal touch that makes these virtual tours special," Baker said.
The tours run 30 minutes, followed by a question-and-answer session. "People who have traveled to the country or are from there love to participate in the fun discussions," Baker said.
Maria Corcuera, an international adviser with OISS, led a virtual tour of Mexico. She took her viewers to the scenic outdoors — jungles, volcanoes, beaches and mountains — then to Mexico City, where she showed off the city's landmarks: the Zócalo, Catedral Metropolitana, Palacio Nacional, Palacio de Bellas Artes, Paseo de la Reforma and Angel de la Independencia. She also talked about music, traditions, food, crafts and the Mexican flag.
"I chose Mexico City because I wanted to share with the viewers the city where I grew up," Corcuera said. "It was exciting to talk about my country and my culture. It made me happy to show them my favorite restaurants, the university I attended, my favorite museums and markets."
Tours scheduled for the coming weeks include Honduras, Mongolia, China (Wuhan), Costa Rica and Germany (Berlin). The tours are offered on Tuesdays and Fridays from 12:15 to 12:45 p.m. For more information, visit https://oiss.rice.edu/myworld.
David Medina is director of Multicultural Community Relations in Rice's Office of Public Affairs.