"'Global warming' versus 'climate change.' 'Welfare' versus 'social security.' Fake news. Tweets. Propaganda. 'Science.' 'Art.' These are just individual words and phrases, but they have so much power — power over us," said Timothy Morton, Rice's Rita Shea Guffey Professor of English.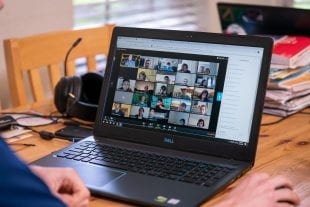 That's a lesson Morton will teach this summer, but not in a classroom. His upcoming Advanced Psychic Combat Training course will be one of nearly 50 summer classes in the School of Humanities offered online starting May 11.
As with all of Rice's summer courses, the School of Humanities' diverse array of classes will be offered at steeply reduced rates across six summer sessions. The for-credit summer classes are open to both Rice students and the general public; admitted students will also be able to enroll, starting with D1 courses.
Anyone eager to learn new skill sets will find courses in public speaking taught by award-winning speech and debate coach Shannon LaBove, documentary production by Rice Cinema film program manager Tish Stringer, digital photography by Rice artist-in-residence Justin Roykovich and several different foreign languages. The huge range of Humanities courses also covers everything from environmental justice, comic book art and medieval civilizations to the history of Western art, the history of philosophy and the history of Jewish food.
"Our summer school offerings include introductory and gateway courses in medical humanities, philosophy, religion, American literature, European and U.S. history, history of art and a wide selection of courses in foreign languages," said Dean of Humanities Kathleen Canning. "The creative arts are a vibrant presence in our summer curriculum, including courses in film, theater and photography, and fiction writing."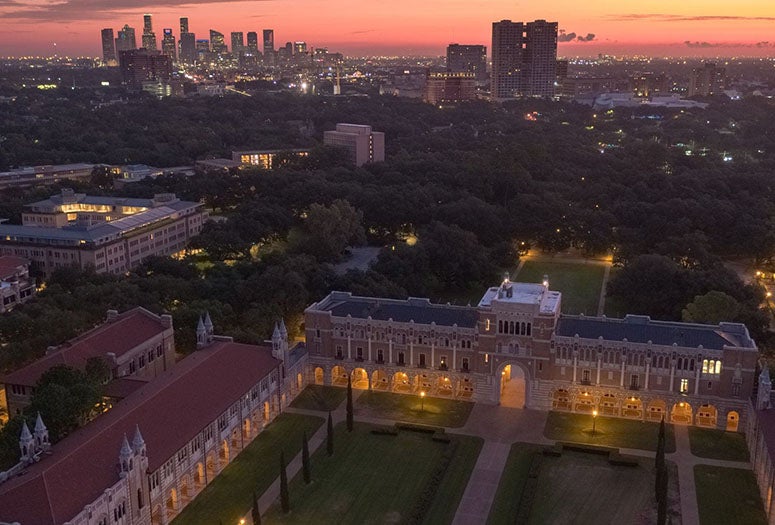 Morton said Advanced Psychic Combat Training "is designed to help you extricate yourself from the gravitational fields of these words and concepts. By training you from the ground up in how to read any text at all, and how to write — not fancy stuff, but how to understand what you're learning by doing it yourself — you will gain some immunity from propaganda and fake news and be able to help build a world based on decent, sound facts."
If "a fact is an interpretation of data," as Morton puts it, studying the humanities helps you learn how to correctly interpret data like the daily deluge of news alerts and op-eds without getting lost in the noise. "The humanities is pre-science, like pre-med is what you take before medical school," he said.
Other online offerings from the School of Humanities this summer have also been designed in response to the coronavirus crisis: Ethics in Pandemics will be taught by Timothy Schroeder, chair of the Department of Philosophy; Epidemics in U.S. History will trace the development of the idea of epidemics from its introduction in the Western medical tradition to its use in the U.S. today; and Literature and Medicine introduces the study of medicine through reading imaginative literature such as novels, plays, essays and poems.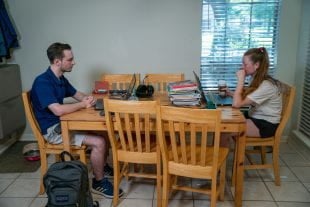 Of course, not all of the classes are related to COVID-19. Most of the School of Humanities offerings are also designed to help Rice students pursue their educational goals in the face of canceled summer internships, jobs and study abroad programs.
Canning rallied her faculty to create new summer courses even as many of them were already busy transitioning their spring courses online.
"There is no question that the coronavirus epidemic has created unprecedented challenges for the university and each and every one of us," said Canning, expressing her "profound gratitude to our faculty, who worked quickly this semester to move our teaching, mentoring and advising students to an online format."
For more information on School of Humanities summer offerings, visit humanities.rice.edu/at-home. For more information on all Rice Online summer courses, visit summer.rice.edu.