HOUSTON – (June 23, 2020) – Housing affordability in the Houston area is declining for all households and renters are finding it almost impossible to buy homes without significant subsidies, according to a new report from Rice University's Kinder Institute for Urban Research.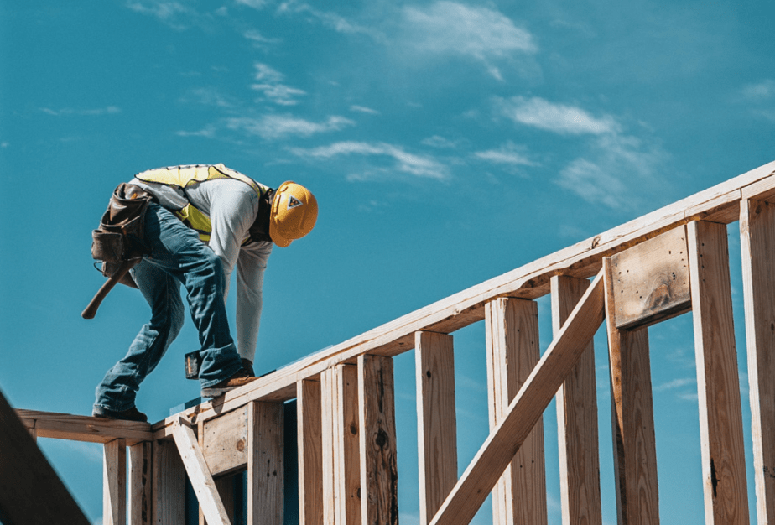 "The 2020 State of Housing in Harris County and Houston" examines data from 2010 to 2018 and compares how dozens of key housing indicators have shifted during that time. Subsequent annual reports will add the latest year of data to the analysis and track trends over time.
Kinder Institute researchers Kyle Shelton, John Park, Carlos Villegas, Luis Guajardo, Chris Servidio and Zhiyan Zhang contributed to the report.
Most people living in Houston and a near-majority of Harris County residents are renters. The researchers found nearly half (47%) of renter households in Harris County spent more than 30% of their income on housing in 2018, classifying them as cost-burdened. Of that number, about 23% spent more than half of their income on rent, classifying them as severely cost-burdened. The number of cost-burdened renters in Harris County grew 24% from 2010 to 2018.
In contrast, fewer homeowners faced affordability problems. In 2018, 23% of owner households in Harris County paid more than 30% of their income toward housing, and this number of cost-burdened owners in Harris County was down from 2010 by 18%. However, households making the median household income in Harris County have seen median sales prices grow past what they can sustainably afford.
"In 2011, a Harris County household with a median income of $52,675 could afford a $163,121 home without spending more than 30% of their income," the report said. "That was comfortably above the median sales price of $139,000 and created a surplus of $24,121. By 2018, a household with a median income of $60,146 could afford a $186,256 home, but median home prices had jumped to $220,000, creating a $33,744 gap."
The affordability gap is even worse for renters. In 2011, a renter household making the median income of $33,590 could afford a home priced at $104,019, but the median sales price was $139,000, resulting in a $34,981 gap. In 2018, a renting household making the median renter's income of $40,740 could afford a home of $126,160, but the median sales price was $220,000, resulting in a $93,480 gap.
Other findings from the report:
Houston households must earn $21.02 an hour — nearly three times the minimum wage in Texas — to afford an average two-bedroom, market-rate rental. This is particularly problematic because of growth in single-parent households and people living alone.
Harris County is the center of the region's job and economic activity, but the population is growing faster outside of the county. Factors such as lower home prices and perceptions about school quality may be driving this trend. Those who do live in the county are often commuters who spend significant amounts of money on transportation.
A quarter of homes in the Houston area face significant flood risk, and the number is likely to grow as new maps expand flood plains.
Homeownership by African Americans dropped significantly in the Great Recession and lags far behind white, Hispanic and Asian homeownership rates.
The makeup of households is trending away from the nuclear family of four, which is leading to changes in housing needs and responses from the market.
New rental units tend to be higher priced, and existing affordable units are declining.
Growth in the population of people over 65 and those with disabilities may present housing challenges and problems providing services in Houston and the rest of Harris County. Rapidly aging populations are concentrated in the suburbs and outer edges of Houston.
Heads of household between 25 and 39 are settling in equal numbers in Harris County and Houston, though families with children continue to be more likely to live outside of the city.
Trends in new home construction show growing multi-family supply. While single-family housing made up 64% of the existing housing stock in 2018, large multi-family development accounted for almost 50% of all new residential development in Harris County and nearly 60% in Houston.
Harris County and Houston's most racially diverse neighborhoods are growing more so, while their most segregated communities continue to lose diversity. Hispanics are integrating into several historically Black neighborhoods. Black and white populations are declining in the city.
Both Harris County and Houston are seeing people of different income levels living in closer proximity. At the same time, many predominantly high-income and low-income areas have seen income-based residential segregation intensify.
"This inaugural report makes it clear that Houston and Harris County face immense challenges in efforts to provide safe and affordable homes to all residents," said Shelton, the deputy director of the Kinder Institute. "Renters, low-income residents, and Black and Hispanic residents face some of the most difficult issues in attempts to find a home. The 'State of Housing' will continue to track trends in the region and hopes to spotlight issues for policymakers, developers and residents and work with those stakeholders to address them."
The report is available online at https://kinder.rice.edu/research/2020-state-housing-harris-county-and-houston. Wells Fargo provided support for the project.
-30-
This news release can be found online at news.rice.edu.
Follow Rice News and Media Relations via Twitter @RiceUNews.
Located on a 300-acre forested campus in Houston, Rice University is consistently ranked among the nation's top 20 universities by U.S. News & World Report. Rice has highly respected schools of Architecture, Business, Continuing Studies, Engineering, Humanities, Music, Natural Sciences and Social Sciences and is home to the Baker Institute for Public Policy. With 3,962 undergraduates and 3,027 graduate students, Rice's undergraduate student-to-faculty ratio is just under 6-to-1. Its residential college system builds close-knit communities and lifelong friendships, just one reason why Rice is ranked No. 1 for lots of race/class interaction and No. 4 for quality of life by the Princeton Review. Rice is also rated as a best value among private universities by Kiplinger's Personal Finance.
If you do not wish to receive news releases from Rice University, reply to this email and write "unsubscribe" in the subject line. Office of News and Media Relations – MS 300, Rice University, 6100 Main St., Houston, TX 77005