HOUSTON – (Oct. 13, 2020) – Rice University researchers are expecting high election turnout in Harris County, with a majority of voters heading to the polls during early voting, more ballots cast by mail and a significant decline in the number of voters going to the polls on Election Day.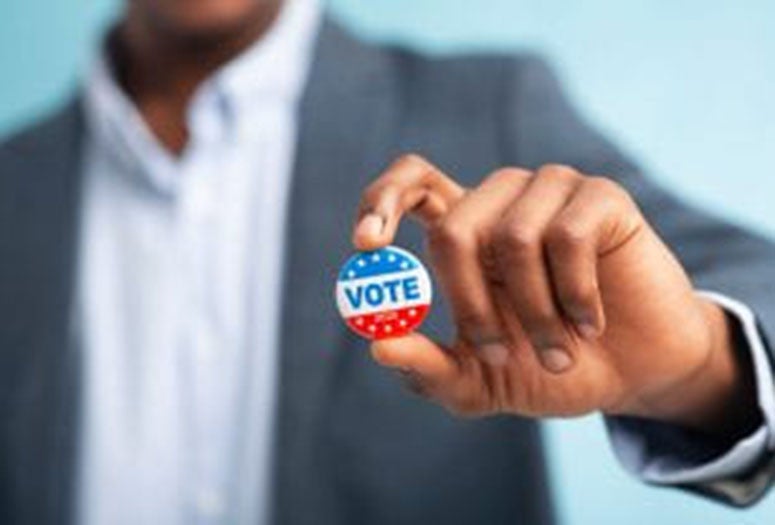 Those conclusions are based on a new survey of 4,108 registered Harris County voters amid the COVID-19 pandemic. Bob Stein, the Lena Gohlman Fox Professor of Political Science at Rice, and his fellow researchers conducted a similar survey in August.
The old tradition of casting ballots on Election Day has been falling out of favor among Harris County voters for decades, but that trend is especially evident in this pandemic-era election season. Only about one-third (32%) of surveyed voters who went to the polls on Election Day in 2016 said they would vote on Election Day again in 2020.
Almost three-quarters of those who voted early in 2016 said they'll vote early again this year. And more than half (53%) of 2016 Election Day voters said they would opt instead to vote early in 2020.
And it seems a growing number of voters have decided to stay away from the polls entirely by casting their ballots by mail. About 15% of 2016's Election Day voters – along with about 19% of early voters -- said they'll cast ballots by mail. About three-quarters (76%) of 2016 mail-in voters said they'll again vote by mail this year.
The researchers also found that Democrats and Republicans, but not nonpartisan voters, were more likely to switch to early voting from Election Day voting. Older voters were more likely to switch from Election Day voting to early or mail-in voting. And Republicans and men were slightly more likely to switch to early voting from mail-in voting.
Nearly 70% of survey respondents said their main motivation for avoiding voting by mail was a lack of confidence in the vote-by-mail system. White and Republican voters are the least likely to trust this system. Nearly 34% of those surveyed only somewhat trust the vote-by-mail system and another 38% said they don't at all trust voting by mail.
Finally, as with the August 2020 survey, the researchers found that voters still don't understand the right ways to vote by mail. Nearly 64% of voters were unable to successfully identify the right and wrong ways to apply for their mail-in ballot and about 57% of voters couldn't identify the right and wrong ways to submit their mail-in ballot.
The report was funded by Rice University COVID-19 Research Fund and BRIDGE COVID-19 Rapid Response grants. It was co-authored by Rice students Carolyn Daly, Mason Reece and Arisa Sadeghpour, and Elizabeth Vann, director of program and partnerships at Rice's Center for Civic Leadership. To request a copy, contact Amy McCaig, senior media relations specialist at Rice, at amym@rice.edu.
-30-
This news release can be found online at news.rice.edu
Follow Rice News and Media Relations via Twitter @RiceUNews
Photo link: https://news-network.rice.edu/news/files/2020/10/144191418_l.jpg
Located on a 300-acre forested campus in Houston, Rice University is consistently ranked among the nation's top 20 universities by U.S. News & World Report. Rice has highly respected schools of Architecture, Business, Continuing Studies, Engineering, Humanities, Music, Natural Sciences and Social Sciences and is home to the Baker Institute for Public Policy. With 3,978 undergraduates and 3,192 graduate students, Rice's undergraduate student-to-faculty ratio is just under 6-to-1. Its residential college system builds close-knit communities and lifelong friendships, just one reason why Rice is ranked No. 1 for lots of race/class interaction and No. 1 for quality of life by the Princeton Review. Rice is also rated as a best value among private universities by Kiplinger's Personal Finance.
If you do not wish to receive news releases from Rice University, reply to this email and write "unsubscribe" in the subject line. Office of News and Media Relations – MS 300, Rice University, 6100 Main St., Houston, TX 77005