Increasing diversity in the faculties of colleges and universities across the U.S. is the mission of the Mellon Mays Undergraduate Fellowship (MMUF) program, which has helped fund the doctoral dreams of over 5,000 students at 48 member schools since 1986.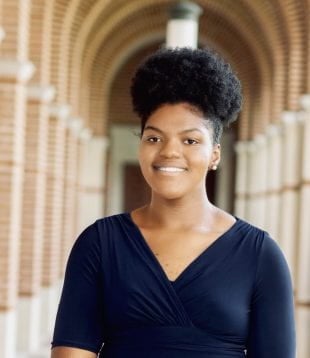 Or, as Hanszen College senior Summar McGee puts it: "One day, I'll introduce myself as Summar D. McGee, Ph.D., and I have Mellon to thank for this — for the investment and for helping me navigate the barriers."
McGee is one of eight Rice students graduating this year who have benefited from the Mellon Mays program. Eleven additional Rice undergrads are Mellon Mays fellows. Almost all of them plan to pursue a Ph.D. post-commencement, crediting the fellowship and its support system for helping make this possible.
A sociology major, McGee has been collecting narratives of black families' remembrances of their "madeas," or grandmother figures — as coined in the popular Tyler Perry plays and movies — in an effort to both "complicate the pop cultural narrative of black grandmotherhood" and pay homage to madeas as a collective, she said.
"As a woman of color attempting to make her way in academia, the climate isn't always so welcoming of my person or my ideas and contributions," McGee said.
The MMUF supports sustained undergraduate research projects such as McGee's "The Madea Project" while also providing them with on-campus mentors, weekly meetups with their MMUF cohort and other resources. This research would otherwise be difficult or impossible for undergrads to do on their own.
Minority groups remain underrepresented among faculty members at institutions of higher learning. A recent study from the TIAA Institute showed underrepresented minorities held 13% of faculty positions in 2013, up from 9% in 1993, but held only 10% of tenured positions. Similarly, women held 49% of all faculty positions in 2013, up from 39% in 1993, but just 37.6% of tenured positions.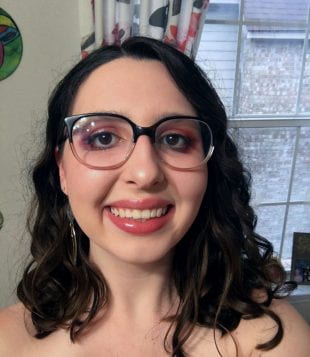 The MMUF seeks to address this problem by increasing the number of students who pursue a Ph.D. — students like McGee. Her mentors at Rice include Shannon LaBove, the acclaimed speech and debate coach with a case full of trophies won by the university's George R. Brown Forensics Society, and Associate Dean of Humanities Alex Byrd, whom McGee credited as her biggest sources of support when she applied to grad schools.
"The exchange and discussion that occurs with the cohort coupled with the unwavering dedication of the faculty mentors and program coordinators have made this experience one of the best of my Rice experience," McGee said. "For this, I am eternally grateful."
Will Rice College senior Katharyn Hernández's unusual combination of majors — chemistry and art history — will be put to use as she pursues a master's degree in art conservation at Queen's University in Kingston, Ontario. It's work she always dreamed of doing, but MMUF funding for conferences, where she honed her presentation skills, and a trip to Italy for research made it a reality.
Diane Wolfthal, the David and Caroline Minter Professor of Humanities and professor of art history, recognized Hernández's potential early on and became her MMUF mentor.
"Dr. Wolfthal told me about the Mellon program and introduced me to the coordinators," Hernández said. "They were unsure about me being a part of the program with my chemistry background, and she very forcefully convinced them that I was a good fit for the fellowship."
But the support didn't stop there.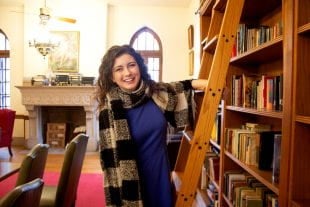 "She also used her contacts at the Museum of Fine Arts, Houston to help me get in contact with the conservators there, which is how I was able to get an internship working in an art conservation lab," Hernández said. "Without her, my journey to graduate school would have been much bumpier."
McMurtry College senior Gennifer Geer credits her Mellon Mays mentor on campus, Tani Barlow, the George and Nancy Rupp Professor of Humanities and a professor of history, for helping her push through periods of self-doubt.
"Throughout my research, she pointed me to readings, methods and resources that progressed my projects, but the most significant lesson my mentor imparted on me was that my ideas matter and belong in knowledge production," said Geer, who is heading to Northwestern University after graduation to pursue a Ph.D. in history. "Even if I had tried to pursue research without MMUF, I doubt I would have had the flexibility to be creative and explore like I have."
Conquering the fears that arise when tackling big projects like these is a common theme among this year's MMUF cohort.
Lovett College senior Maximilian Murdoch, a history major, was paired with Lisa Balabanlilar, associate professor of history and 2016 winner of Rice's highest teaching award. She helped him pursue his research into intercommunal violence in medieval and modern South Asia.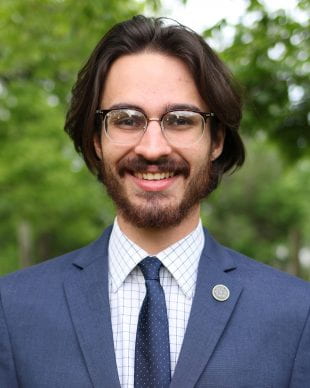 "I came into this program with a lot of self-doubts about my own abilities and aptitude for academia, and don't know that I would have had the courage to keep pursuing the course I am on now if it wasn't for the support and encouragement of the program coordinators, my mentor and especially my fellow cohort members," Murdoch said.
"In the past two years I have had the chance to learn from them in ways I didn't expect, and I can say without equivocation that they are all of the highest caliber and quality of character of anybody I've had the privilege of working with."
Some of the 2020 cohort aren't heading directly to grad school but are instead taking some time to travel. That includes Duncan College senior Areli Navarro Magallon. The double-major in art history and English was this year's recipient of the prestigious Zeff Fellowship that provides a $25,000 grant for world travel and independent study.
Jones College senior Shami Mosley, meanwhile, is looking forward to a post-graduation gap year in Los Angeles to continue exploring the film industry. His MMUF research has included writing a screenplay and spending six weeks in New York City to explore its relationship with comic books and movies. (A previous Brotzen Scholarship also took him to Tokyo for his first trip abroad.)
But Mosley is already missing his Mellon Mays cohort, whom he says became a family to him at Rice. Mandatory Tuesday evening dinners quickly became quality time for his group. "Even if it wasn't a requirement, I think we would all still come, not just for the catered food but to spend time with each other," he said.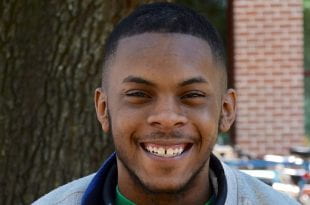 "I cannot imagine my college experience being as great as it has been without the resources and friends I have made through this program," said Mosley, an English major. "It has been priceless learning about the academic and personal interests of my peers and watching them all develop to be phenomenal scholars."
Baker College senior Jolen Martinez, a double major in anthropology and history, spent three years on a MMUF-funded thesis on homelessness in Houston. He volunteered in five homeless organizations and interviewed over 40 people for his work. That also offered a way for Martinez to weave his own advocacy — "to better support the largely black, brown and trans bodies that are consistently found among the homeless" — into his research.
James Faubion, the Radoslav Tsanoff Professor of Public Affairs and professor of anthropology, was the first person on campus to recommend Martinez pursue this work, and helped him see graduate school as a real possibility.
"Throughout my time at Rice, I faced several very difficult experiences, and Dr. Faubion remained a source of support and guidance through the difficulties," said Martinez, who just accepted an offer from the University of Chicago for nine years of full funding to complete a Ph.D. in anthropology. "The Mellon Mays program gave me the room to look to my future and see new possibilities."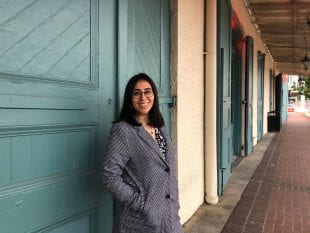 Baker College senior Yvonne Carrillo, a double major in French studies and sociology, also spent a long time gathering interviews — 27 in total — and observations for her MMUF project, which examines day laborers' housing situations and how living conditions affect their mental health and well-being.
The work she's already done as an undergraduate through the Mellon Mays program, in fact, has netted her two more prestigious fellowships for grad school: the Eugene V. Cota-Robles Fellowship and the National Science Foundation Graduate Research Fellowship, which will allow her to pursue her Ph.D. in sociology at the University of California, Los Angeles.
"I came into the Mellon Mays Undergraduate Fellowship thinking that I knew what I wanted to study, but my interests changed and MMUF supported me every step of the way," Carrillo said. And along that way, she said, she discovered a passion for research — one of the many aims of the Mellon Mays program.
"Mellon Mays has provided me with a wonderful, supportive group of peers and mentors," Carrillo said. "The support and experiences MMUF have provided me with have helped me grow throughout my undergraduate journey."