An ambitious plan to shield Houston from a devastating hurricane by creating Galveston Bay Park, a 10,000-acre public park on a chain of man-made islands, earned top honors in the international design competition Houston 2020 Visions.
The park plan, which was conceived by Rice Architecture alumni Rob Rogers '81 and Tyler Swanson '04, expanded on an idea proposed in 2015 by Rice University's Severe Storm Prediction, Education and Evacuation from Disasters (SSPEED) Center.

Launched in 2018 by the city of Houston and the Houston chapter of the American Institute of Architects (AIA), Houston 2020 Visions was a response to Hurricane Harvey and a worldwide call for creative and sustainable ideas putting resiliency front and center in Houston's future planning. The juried contest drew more than 50 submissions.
Galveston Bay Park and the Ion, another project with Rice roots, were among 24 submissions selected for the contest's exhibition, which AIA Houston will launch online Aug. 31. The physical exhibition debuts this fall at Architecture Center Houston, which is slated to reopen in downtown's Market Square district following renovations in the aftermath of Harvey's flooding.

The Ion, the 270,000-square-foot hub of a 16-acre innovation and technology district at South Main Street and U.S. Highway 59, is slated to open in early 2021. The Ion is being created from the transformation of a former Houston landmark, the art deco Sears building. It will be highlighted in the exhibition's "Future of Energy/Economy" category.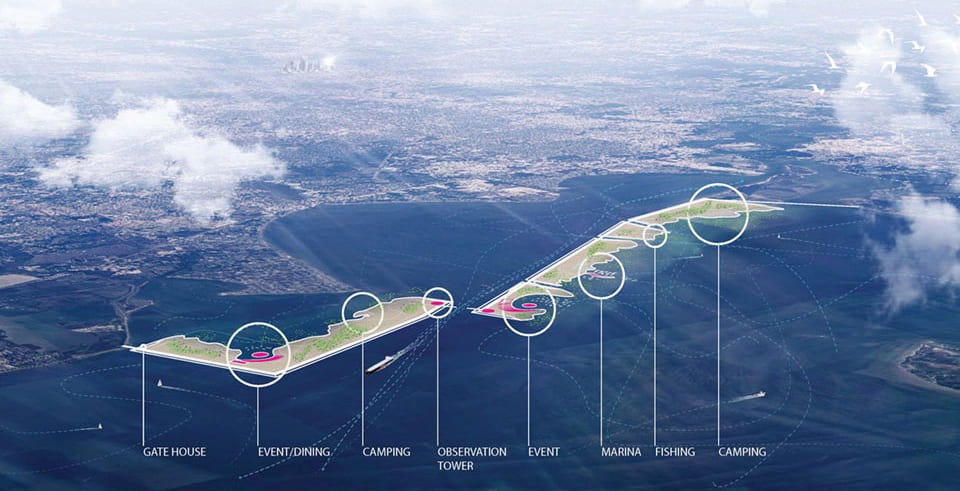 Galveston Bay Park by Rogers and Swanson, each with New York- and Houston-based architecture firm Rogers Partners, is one of just three submissions to earn the contest's top honor, "vision."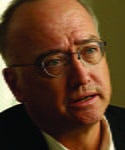 When Rogers talks about the park, he often tells the story of an older idea, one that sounded far-fetched when it was proposed more than 100 years ago: build a port 50 miles from the coast by carving a sea-sized shipping lane through miles of shallow muck.
"The ship channel allowed Houston to become the city it is today," Rogers said. "It was big and ambitious, and it was also pragmatic and built largely with local money. It created a 100-year opportunity for the whole region to thrive and survive. We believe it's time to do that again."
Rogers' plan caught the eye of the contest jurors because it ticked virtually every box imaginable in terms of potential benefits: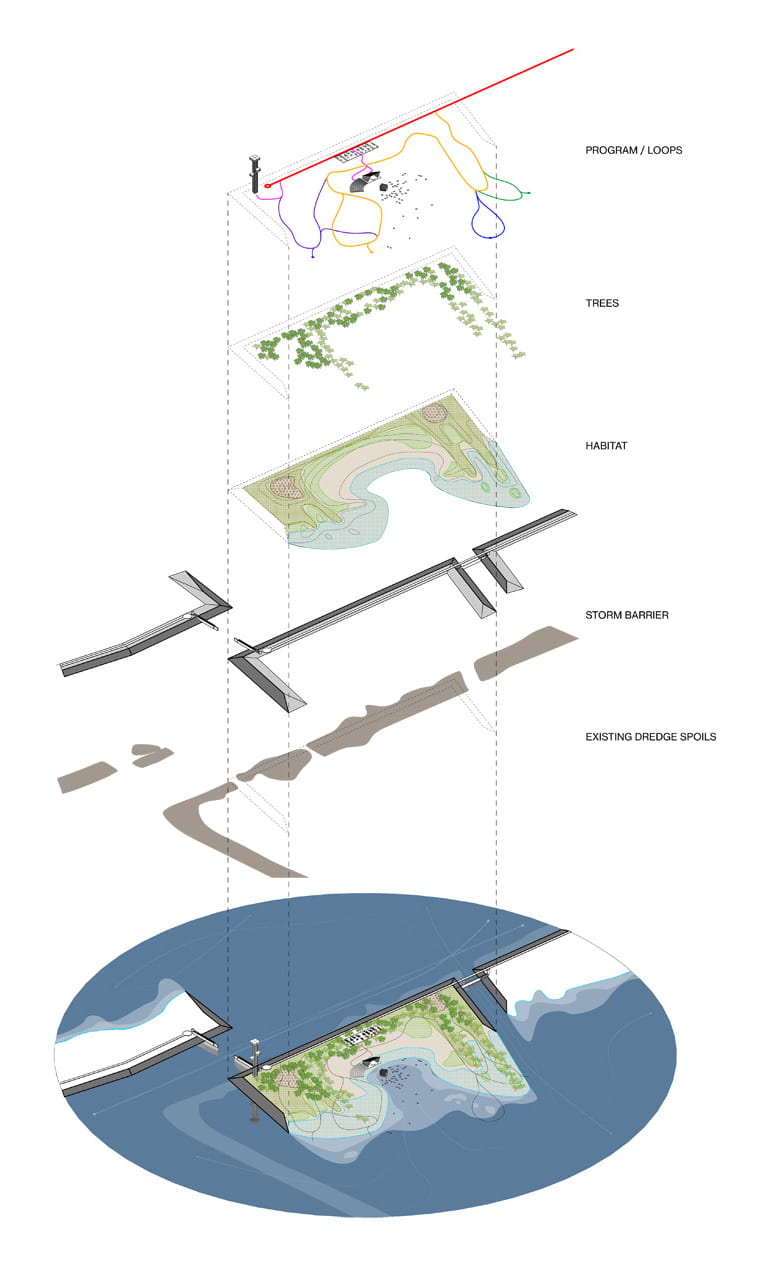 Protects one-quarter of the United States' petrochemical activity and almost 1 million residents of west Galveston Bay from 25-foot storm surge flooding, a realistic hurricane scenario modeled many times by SSPEED researchers.
Spurs economic development by supporting the expansion and widening of the Houston Ship Channel and driving tourism.
Provides more equitable public access to Galveston Bay; its shores today feature fewer than 500 acres of public access.
Improves water quality and produces new habitat for migrating birds, amphibians, shellfish and small fish.
Does not require federal funding.
"We're creating something in the spirit of a national park," Rogers said. "But this being Texas, we don't really need the nation to do it."
SSPEED Center Co-director Jim Blackburn said a variety of funding options for the project are being considered. While he, Rogers, Swanson and others are still refining plans for the park, the next big step is confirming a local government entity as sponsor for the required environmental study by the Army Corps of Engineers. With the necessary permits in hand, Blackburn and Rogers said the project's hurricane protection features could be finished in as little as five years.
"That is a radically short-term proposition compared to federal action," Rogers said.
He said the plan is also well-suited for spurring badly needed economic recovery in the time of COVID-19. "This is the kind of major investment that serves multifunctional regional and national purposes," Rogers said. "It is exactly the kind of project that makes for economic recovery."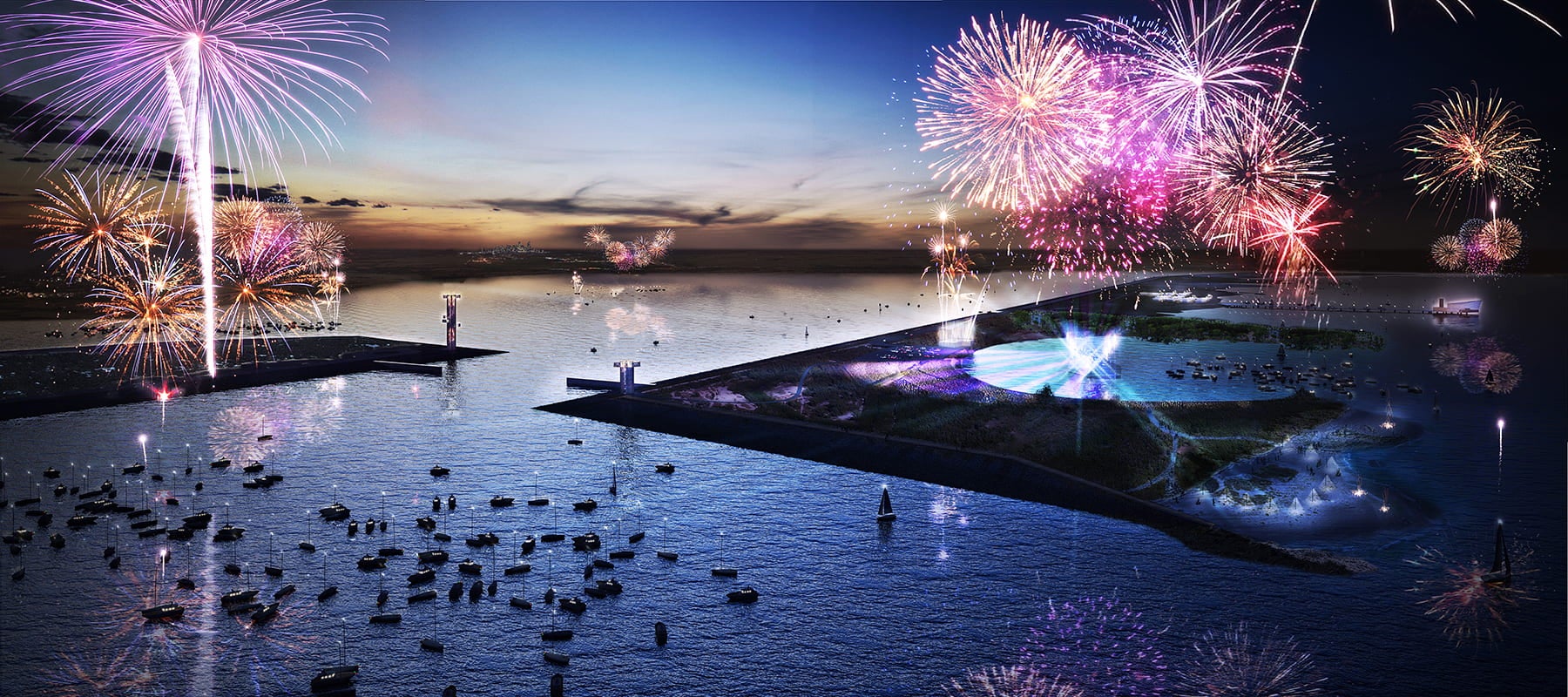 Rogers credited SSPEED Director Phil Bedient with assembling the expertise needed to create the plan, including engineering from SSPEED's Larry Dunbar and Houston's Walter P. Moore Engineering.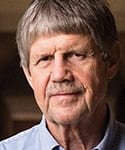 "This is an example of what Rice can do for Houston," Rogers said. "It can put together the engineers, the lawyers, the scientists, the architects, the urban designers, the economists, the experts in landscape, habitat and environment, all in one team, to come up with a big idea that actually preserves Houston and enables it to grow for the next hundred years."
Blackburn said Rogers and Swanson's vision for Galveston Bay Park goes far beyond anything SSPEED researchers imagined when they proposed the storm protection structure.
"We put some lines on a map," Blackburn said. "Rob and Tyler created something that will become a world-class landmark, like the Sydney Opera House. Everybody knows the Sydney Opera House, and everybody in the world will know Houston by this structure."