The American Library Association (ALA) added sustainability to its list of core values last year, calling attention to the important role libraries play in promoting community awareness and supporting teaching and research around climate change and the environment.
Rice's Fondren Library quickly followed suit with its own sustainability plan, developed by Martel College junior Ashley Fitzpatrick and alumna Svetlana Borodina '20 as part of the Fondren Fellows program. The library also formed its own internal committee devoted to ongoing sustainability efforts: the Green Team.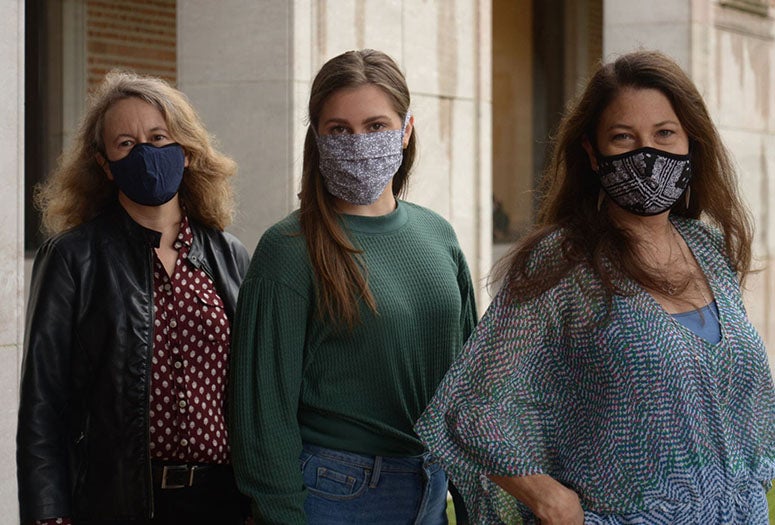 Although it's relatively new, the Green Team — which includes Fondren's student EcoRep, Fitzpatrick, among other library staff members — has already won a seed grant from the ALA through the Resilient Communities: Libraries Respond to Climate Change program and begun planning for a year's worth of upcoming events.
"I think our focus on environmental justice helped set the application apart," said Lisa Spiro, the executive director of digital scholarship services, who oversees the Fondren Fellows program and also serves on the Green Team.
One of the Green Team's on-campus partners, Rice's Center for Environmental Studies (CES), is taking on the topic of environmental justice with its ongoing Planet Now! lecture series, which tie into the Green Team's own upcoming events.
Environmental justice is a subject with extensive ties to Houston, making it a natural for the grant application to pull from the topic's established importance. Texas Southern University (TSU) professor Robert Bullard, for instance, is widely regarded as the father of environmental justice.
The grant application, Spiro said, also promoted Houston as a diverse city facing numerous environmental hazards, extreme weather events and climate change impacts, which informed Fondren's choices in local community partners whose expertise would help address these issues.
'Long-term and lasting improvements to campus'
With that ALA seed grant, Fondren is hosting several sustainability-centered events throughout the academic year. The events have been organized in part by Fitzpatrick as Fondren continues encouraging Rice students to contribute to the library's initiatives and programming.
"I've really enjoyed contributing to campus sustainability projects, where I have the ability to make long-term and lasting improvements to campus and contribute to a greater culture of sustainability," Fitzpatrick said. She's already found a potential replacement to take on her EcoRep position next year and anticipates even more programming with the Green Team in the future.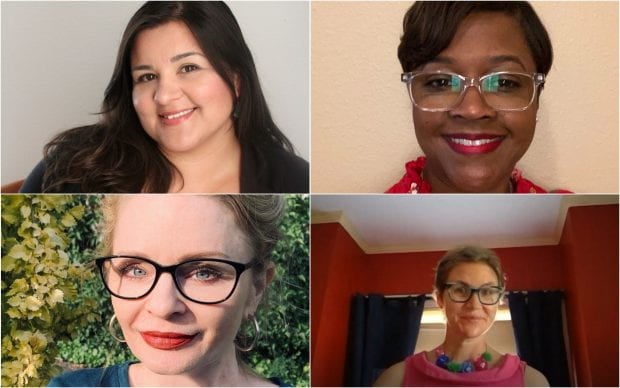 For now, the first Green Team program is a book circle that will discuss "All We Can Save," an anthology of essays and poems written by women at the forefront of the climate movement. The book was co-edited by Ayana Elizabeth Johnson, who gave an Oct. 12 Zoom talk on the topic of climate justice.
An Oct. 28 panel discussion in collaboration with CES and Citizens' Environmental Coalition will feature four Houston women advocating for climate justice. Rice anthropology professor Cymene Howe, TSU researcher Denae King, Lone Star Legal Aid attorney Amy Catherine Dinn and Iris Gonzalez, director of the Coalition for Environment, Equity and Resilience, will speak via Zoom.
"Justice and Transformation: Houston Women on Climate Action" begins at 6 p.m. and is open to the public, as will next semester's screening of "Fire and Flood: Queer Resilience in the Era of Climate Change."
"We don't want this to just be a Rice event," Spiro said. "We want to facilitate larger dialogue across the city."
Fitzpatrick is also hoping that her Rice peers will see there's room for a variety of voices in conversations about climate change and the environment.
"I am hoping that our event will allow students who attend to see women in environmental profession and realize that the demographics of the field are changing and there are places for anyone to enter the field," she said.
'How can we learn from each other?'
Next semester, the Green Team plans to organize an educational program on air quality and climate at Holland Middle School in collaboration with Achieving Community Tasks Successfully (ACTS).
The middle school is in the Pleasantville subdivision in east Houston, a historically Black neighborhood near the Houston Ship Channel and close to many storage facilities for hazardous materials. Its residents have long struggled with air quality issues and have created community advocacy groups like ACTS to raise awareness about issues that affect Pleasantville.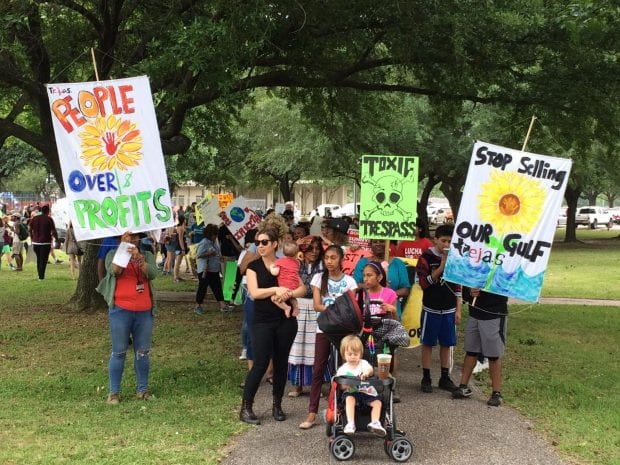 "It's quite challenging for many neighborhoods in Houston to have their voices heard in the larger context," Fitzpatrick said. "One of the conversations we've been having is, 'How can we learn from each other and work together to raise awareness and improve the climate and culture of Houston as a whole?'"
Having these discussions with students early in their education, such as during middle school, is crucial to the future of the planet, Spiro said.
"We think it's really important to educate young people and help them learn how to have a voice in advocating for climate justice," she said.
Bolstering all of this work is the fact that Fondren was also recently designated as a Resilience Hub by Communities Responding to Extreme Weather (CREW). This was a requirement for any library winning the grant, but Fondren received the designation in August, before it applied for the grant.
Resilience Hubs are facilities across the U.S. that coordinate information and distribute resources, especially in times of crisis. They're physical structures, like libraries, that have redundancies in place like back-up power and plans for communicating during widespread service disruptions.
"I think this grant is really going to motivate not just people on campus, but also people in the community to get more involved," said Julia Kress, project director for the grant, senior electronic resources assistant and a member of the Green Team. "And I think that Fondren Library's designation as a Resilience Hub is really going to help the Houston area deal with all these extreme weather events."
Kress kept all of this in mind as she co-wrote the grant application alongside Spiro, Fitzpatrick and others. She is excited to already see it getting results, with the intended audience benefiting from all the resources Fondren can share.
"I love that it's not just the Rice community and that we're reaching out and getting the wider Houston community involved and educating people so that they don't feel hopeless — so that they have a plan of action," Kress said.