HOUSTON – (Jan. 13, 2020) – Public health and anti-hunger advocates want an effective food assistance program for low-income Americans, but they disagree on several fundamental issues involved in tackling the problem, according to a new issue brief from the Center for Public Finance at Rice University's Baker Institute for Public Policy.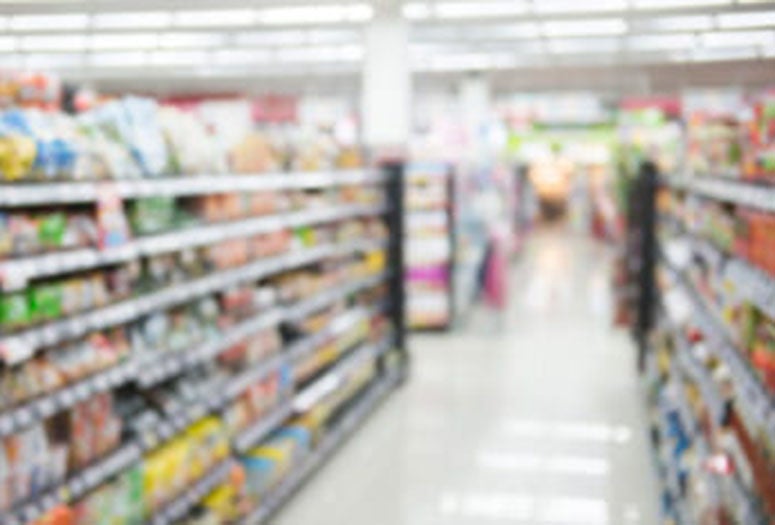 Among the basic matters they disagree about are the objective of the federal Supplemental Nutrition Assistance Program (SNAP, formerly known as the Food Stamp Program), the range of food choices available through SNAP and the policy options to implement the program, said the brief's author, Joyce Beebe, a fellow in public finance at the Baker Institute.
U.S. obesity rates are rising along with the number of people suffering from diabetes and other health problems. Among Americans aged 15 years and older, 40% were obese in 2016 compared with 31% in 2000, Beebe said. This trend is expected to continue, with obesity rates projected to reach 47% by 2030.
During the same period, SNAP showed unprecedented growth, from 17 million participants in fiscal year 2000 to 45 million in 2016, Beebe said. "How do these two seemingly conflicting trends — a growing number of Americans consuming too many calories and a growing number of Americans experiencing food insecurity — coexist, and what are the best paths forward for an informed public policy debate?" she wrote.
SNAP is the nation's largest federal food assistance program, providing eligible low-income households with monthly benefits to use at grocery stores and other food retailers. In fiscal year 2018, SNAP provided each of its 40 million participants with an average monthly benefit of $125, at a total annual cost of $65 billion, according to Beebe's brief. People use their SNAP funds to buy eligible groceries, which include most food or drink products, hot foods and food prepared for immediate consumption.
Alcoholic beverages cannot be purchased with SNAP funds. The federal government also prohibits state and local governments from collecting sales taxes, excise taxes or fees for the food or beverages bought with SNAP benefits.
"In other words, SNAP adopts a 'blacklist' approach: Most foods and beverages are eligible for purchase, with only a few exceptions," Beebe wrote. In the 1960s, the goal of the Food Stamp Program was to provide low-income Americans with enough calories to maintain life, Beebe said. As a result, food quantity was the predominant focus. "Over time, anti-hunger supporters continued to advocate for this historically important objective, and embraced the free-choice approach of allowing recipients to decide how to spend their food supplement dollars," Beebe wrote.
However, alarmed by rising obesity rates, public health advocates began to argue that providing Americans with enough calories should no longer be the main objective. Instead, they said, the federal government should focus on providing the poor with sufficient nutrients, improving their nutritional status and curbing soaring obesity rates, Beebe said. "In other words, they believe the quality of food is equally, if not more, important than providing enough food to avoid hunger," she wrote.
Public health advocates observe that Congress recognized the importance of nutrition in 2008 by changing the Food Stamp Program's name to the Supplemental Nutrition Assistance Program, Beebe said. "Public health advocates therefore support limiting recipients' choices; calories with no nutritional value should be removed from the eligible foods list, they say," Beebe wrote.
"There is no doubt that diet quality should be an important objective for SNAP; however, preserving a reasonable level of choice is also important, and the key question is how lawmakers can design a policy that encourages healthier food choices," Beebe wrote.
"The path forward will require clearly defined objectives for SNAP; more diet-related education programs focused on food quality, either within SNAP or through community programs; providing beneficiaries with more nutrition knowledge; improved data transparency; and the initiation of pilot intervention programs," Beebe concluded. "What is not needed are value judgments on SNAP benefits or its recipients' food choices. If action is not taken, obesity rates in low-income households will continue to rise, and more money will be spent on diabetes treatments. The population that SNAP intends to help will lose the most."
For more information or to schedule an interview with Beebe, contact Jeff Falk, director of national media relations at Rice, at jfalk@rice.edu or 713-348-6775.
-30-
Follow the Baker Institute via Twitter @BakerInstitute.
Follow the Baker Institute's Center for Public Finance via Twitter @Baker_CPF.
Follow Rice News and Media Relations via Twitter @RiceUNews.
Related materials:
Issue brief: www.bakerinstitute.org/files/15268
Beebe biography: www.bakerinstitute.org/experts/joyce-beebe
Baker Institute Center for Public Finance: www.bakerinstitute.org/center-for-public-finance
Founded in 1993, Rice University's Baker Institute ranks among the top three university-affiliated think tanks in the world. As a premier nonpartisan think tank, the institute conducts research on domestic and foreign policy issues with the goal of bridging the gap between the theory and practice of public policy. The institute's strong track record of achievement reflects the work of its endowed fellows, Rice University faculty scholars and staff, coupled with its outreach to the Rice student body through fellow-taught classes — including a public policy course — and student leadership and internship programs. Learn more about the institute at www.bakerinstitute.org or on the institute's blog, http://blog.bakerinstitute.org.