What does the future hold for journalism?
Rice University Trustee David Rhodes '96, the former president of CBS News, weighed in on the topic during Rice's School of Social Sciences 40th Anniversary Distinguished Alumni Lecture. Along with talks by faculty from the school's seven departments, the Feb. 28 event was part of a celebration of four decades of leading social science education and research.
Rhodes, who is currently working with the Los Angeles Times to develop its video studio business, said the future of newspapers is increasingly his professional focus — from streaming video and series development to podcasting and covering live events. During his talk, he discussed how news consumption has changed drastically over a relatively short time.
"As a mass media, video outperforms all other forms of news delivery," Rhodes said.
He noted that video has been an important part of the news business for a long time, although it has changed greatly over the years. To demonstrate this shift, Rhodes referenced Ethiopian Airlines Flight 961, which crashed off the coast of the Comoro Islands in November 1996 after being hijacked. A tourist was the only person to capture the crash on video, and every international broadcaster scrambled to get access to it.
Rhodes noted that the same thing happened on Sept. 11, 2001, when a French film crew captured the only footage of the first of two planes that crashed into the World Trade Center.
"Imagine this happening today — something happening and there was just one piece of tape showing the event," he said.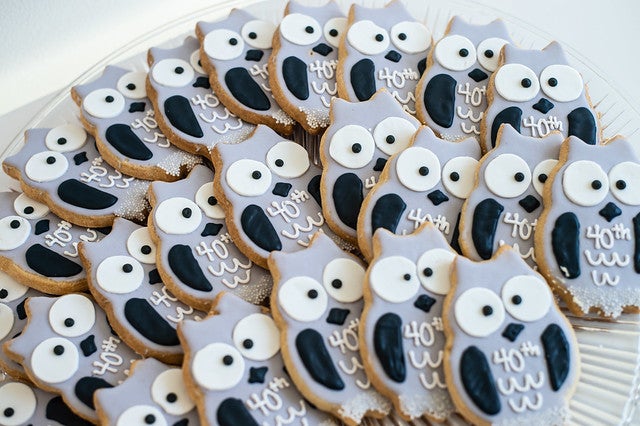 "9/11 is a fairly recent event," Rhodes said. "The national 9/11 Memorial and Museum reminds us that just about anyone under the age of 23 has no personal recollection of that event. But in less than one generation, the infrastructure that was created to cover such stories became mostly obsolete.
"We now transmit video to each other and around the world — at low or no cost in almost real time. You often know what's going on before a news organization tells you their version, and ideologically, you are less available to receive an account of events that diverges from what you believe," he said.
Rhodes said media outlets are rethinking how to stay relevant, especially with the expansion of social media and streaming devices.
"Primary resources have got to be relocated to the digital platforms of the major companies, sometimes at the expense of the legacy presentation (of news) — and I say that as somebody who's made a career of legacy presentation," he said. "Stories have to be broken, video and audio talent need to appear exclusively and news needs to be presented in direct-to-consumer digital first. The winners of the current system are going to be existentially threatened unless they move content away from the most vulnerable revenue streams."
Rhodes said direct-to-consumer digital platform Disney Plus represents a major shift in the business model.
"You can argue this was a defensive move that was driven by Amazon and Netflix, but it's still transformative," he said. "The move saw really storied entertainment franchises change hands, and they shifted important new content like 'The Mandalorian' to a shiny new distribution channel."
So why hasn't the news industry made such a shift? There are too many entrenched constituencies, distributor relationships, affiliations, fee structures and other factors, Rhodes said.
"These have kept the best journalism in economically vulnerable places like ad-supported television and print magazines," he said.
But Rhodes envisions a day when the news industry follows Disney's lead.
"Someone will get smart, and someone will shock media by doing what Disney Plus is doing for entertainment," he said.
Rhodes' lecture was preceded by lightning talks presented by faculty from each of the School of Social Sciences' seven departments.
Flavio Cunha, the Ervin Kenneth Zingler Professor of Economics, kicked things off by discussing his work with the Texas Policy Lab. Nancy Niedzielski, an associate professor of linguistics, followed with an explanation of "what we don't know we know about language." Clark Haptonstall, professor and chair of the Department of Sport Management, discussed that department's rise to No. 1 in Niche's national rankings.
Rick Wilson, the Herbert S. Autrey Professor of Political Science and a professor of statistics and psychology, discussed the people's trust of public officials. Andrea Ballestero, an associate professor of anthropology, discussed how people think about and access water.
Mikki Hebl, the Martha and Henry Malcolm Lovett Chair of Psychology and a professor of management in the Jones Graduate School of Business, focused on her work on gender discrimination. Ruth Lopéz Turley, professor of sociology, director of the Houston Education Research Consortium and associate director of the Kinder Institute for Urban Research, concluded the talks by discussing her research on educational equity.
The events took place inside the newly opened Patricia Lipoma Kraft '87 and Jonathan A. Kraft Hall for Social Sciences.
For more information on the School of Social Sciences, visit https://socialsciences.rice.edu/