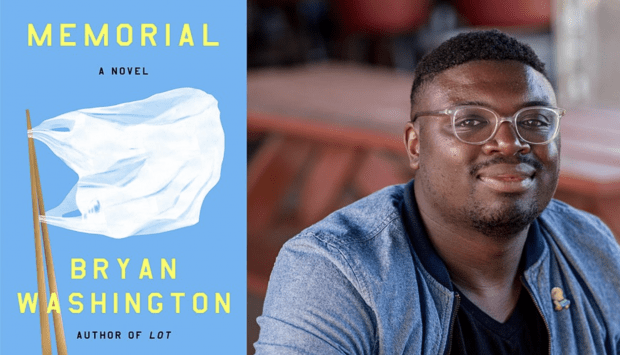 Bryan Washington's new novel, "Memorial," doesn't arrive in print until Oct. 27, yet the title has already been optioned for television.
Washington is the first Scholar-in-Residence for Racial Justice at Rice and teaches creative writing in the Department of English as the George Guion Williams Writer-in-Residence.
Scott Rudin and Eli Bush will produce the TV adaptation of "Memorial," which is set in Houston, alongside the TV division of production company A24. Previous collaborations between Rudin and Bush for A24 include the critically acclaimed films "Uncut Gems," "Ex Machina," "Lady Bird," "Eighth Grade" and "First Cow."
"Memorial," Washington's first novel, has been described as one of the most anticipated books of the season. "Lot," Washington's collection of short stories, was included among former President Barack Obama's favorite books of 2019 and the New York Times Book Review roundup of the top books of the year.
Washington received two major literary awards for "Lot" earlier this year: the Swansea University International Dylan Thomas Prize and the Lambda Literary Award for Best Gay Fiction.
As Scholar-in-Residence for Racial Justice, Washington worked with the Center for African and African American Studies as it launched a new undergraduate minor and graduate certificate. He's also currently working with Rice's Task Force on Slavery, Segregation and Racial Injustice on creating campus events centered around the topic of racial justice.