Tom Kolditz, the founding director of Rice's Doerr Institute for New Leaders, recently received a Distinguished Former Faculty Award from the U.S. Military Academy.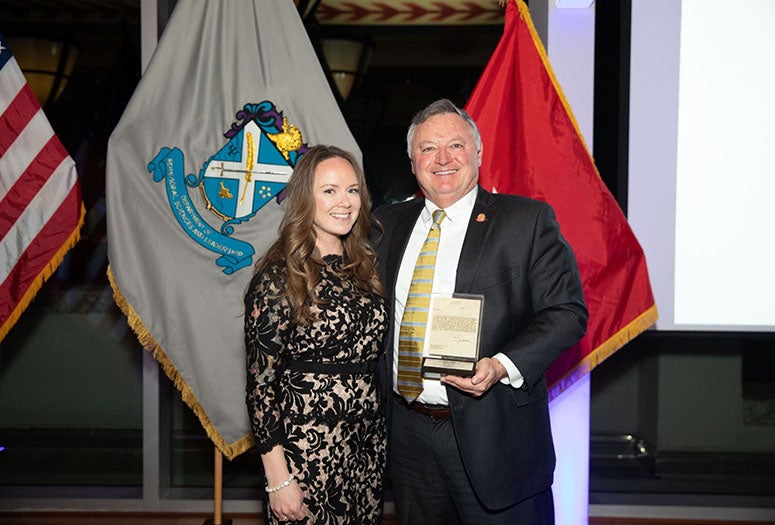 Kolditz, who was honored Feb. 28 during a reception recognizing his work at the Doerr Institute, led the Department of Behaviorial Sciences and Leadership at West Point for 12 years. He received a framed copy of a letter Dwight D. Eisenhower wrote to the superintendent of West Point in 1946 suggesting the department be established.
During his acceptance speech, Kolditz recognized Lillie Besozzi, senior associate director at the Doerr Institute, saying "she deserves half the credit" for the success of the institute.