The Rice University COVID-19 Research Fund Oversight and Review Committee announced it will fund six additional projects by faculty working to mitigate the effects of the new coronavirus.
Researchers at Rice, some with the help of off-campus colleagues, plan to develop a device that rapidly identifies high-risk COVID-19 patients; a mobile phone-based test to detect the virus; a project to show how images, narratives and histories shape pandemic response; a study of how COVID-19 response policies impact air quality; a survey of Harris County residents to identify barriers to staying at home; and a study of the environmental impact of COVID-19 in Texas.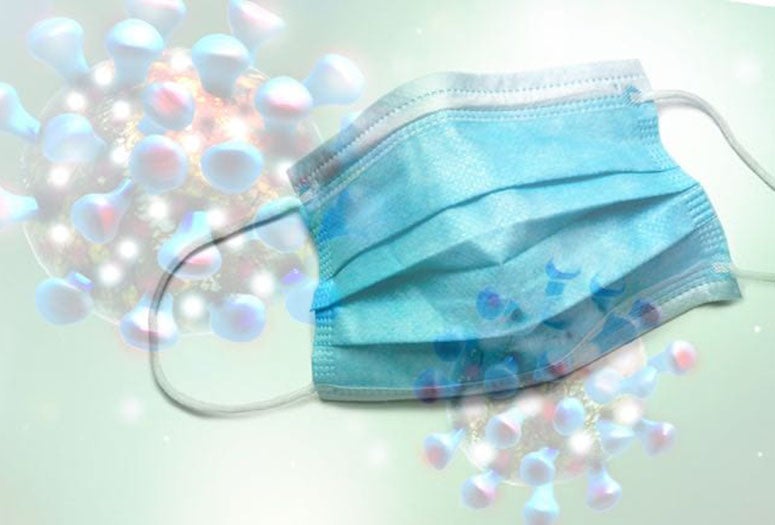 The projects represent the second round to be backed by the fund; the initial four projects were announced on April 20. The application window has recently closed and additional awards will be announced in the coming weeks, according to the committee led by Marcia O'Malley, the Stanley C. Moore Professor of Mechanical Engineering and a professor of electrical and computer engineering and of computer science. O'Malley is a special adviser to the provost on educational and research initiatives for collaborative health.
The winning proposals:
Kevin McHugh and Peter Lillehoj of Rice and Cassian Yee of the University of Texas MD Anderson Cancer Center are designing a point-of-care device for the rapid identification of patients with severe cases of COVID-19 and who are likely to require the greatest degree of medical assistance. They plan to automate the process of immune cell quantification with an inexpensive microfluidic device.
McHugh is an assistant professor of bioengineering. Lillehoj is an associate professor of mechanical engineering. Yee is a professor in the Department of Melanoma Medical Oncology at MD Anderson.
Lillehoj, Wen Hsiang Chen of Baylor College of Medicine and James Le Duc of Galveston National Laboratory have won support for their mobile phone-based blood serum test for the rapid electrochemical detection of COVID-19 antibodies. They see the portability, simplicity and wireless data transmission capabilities of such a platform as useful in remote and resource-limited settings, and far less time-consuming than current tests that take up to three hours and have to be performed in a laboratory setting.
Chen is an assistant professor of pediatrics-tropical medicine at Baylor. Le Duc is director of the Galveston National Laboratory and a professor of microbiology and immunology.
Kirsten Ostherr and Lan Li of Rice; Thomas Cole of the McGovern Medical School at the University of Texas Health Science Center, Houston; Robert Peckham of Hong Kong University; and Sanjoy Bhattacharya of York University aim to identify domains of pandemic preparedness and response that would benefit from an applied medical humanities approach and develop a blueprint for action by health officials. They will draw upon their experience to produce a first-of-its-kind handbook detailing aspects of preparedness that require humanities expertise, specifically explaining how images, narratives and histories shape pandemic response and can improve health outcomes.
Ostherr is the Gladys Louise Fox Professor of English. Li is an assistant professor of history. Cole is director of the McGovern Center for Humanities and Ethics and chair of medical humanities at the McGovern Medical School. Peckham is director of medical humanities at Hong Kong University. Bhattacharya is director of the World Health Organization Collaborating Centre for Global Health Histories.
Daniel Cohan and Daniel Kowal of Rice will explore how the response to COVID-19 has affected vehicle travel and electric power generation, how those changes affect air quality and whether they provide a glimpse into the future as cleaner vehicles and power sources replace those in use today. They will examine satellite- and ground-based measurements of such air pollutants as nitrogen dioxide, ozone and particulate matter as a real-world experiment to test scientific understanding of the sources of emissions and how air quality responds to those changes.
Cohan is an associate professor of civil and environmental engineering. Kowal is an assistant professor of statistics.
Flavio Cunha, Patricia DeLucia, Fred Oswald, Ekim Cem Muyan and E. Susan Amirian of Rice plan to study how well Harris County residents are complying with stay-at-home orders, the barriers that prevent them from fully complying and what could be done to increase compliance. They will work with the county to survey residents, particularly low-socioeconomic populations who may have lost jobs due to the pandemic.
Cunha is the Ervin Kenneth Zingler Professor of Economics. DeLucia and Oswald are professors of psychological sciences. Muyan is executive director of the Rice Texas Policy Lab, and Amirian is a research scientist and public health and health care lead at the Rice Texas Policy Lab.
Sylvia Dee, Ted Loch-Temzelides, Caroline Masiello and Mark Torres of Rice will take advantage of a "crucial but short-lived research window" to evaluate the short-term impacts of rapid environmental mitigation during the coronavirus crisis and how environmental pollution and economic activity affect each other. The crisis, they suggest, provides a glimpse of how Earth's environment and its climate system might respond to aggressive, fast-paced carbon-mitigation. It also provides an opportunity to assess which sectors of the economy — energy production, the restaurant industry or grocery supply chains — contribute maximally to environmental pollution, given explicit knowledge of closure and shelter-in-place policy timelines.
To aggressively monitor and capture environmental change from several months before the pandemic through the return to business as usual, undergraduate researchers will gather and synthesize data to build a mapping software tool for Texas. Users will be able to zoom in on their home counties and see how COVID-19 policies affected local environmental pollution conditions in real time, in both mapped and graphical visualizations.
Dee and Torres are assistant professors of Earth, environmental and planetary sciences. Loch-Temzelides is the George and Cynthia Mitchell Chair in Sustainable Development and a professor of economics. Masiello is a professor of Earth, environmental and planetary sciences.