By Patrick Kurp
Special to the Rice News
Rice civil engineers Satish Nagarajaiah and Kalil Erazo have been awarded the Takuji Kobori Prize by the International Association for Structural Control and Monitoring (IASCM) for their paper "Bayesian structural identification of a hysteretic negative stiffness earthquake protection system using unscented Kalman filtering."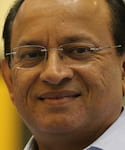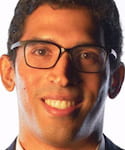 The article was published in the September 2018 issue of Structural Control and Health Monitoring, the official journal of the IASCM.
"This prize is special, as Professor Kobori conceived the fully active variable-stiffness system for structural control and seismic protection," said Nagarajaiah, professor of civil engineering and of mechanical engineering. "His work motivated me to get into this sparsely researched field of structural control in 1990. Now I am one of the leading researchers in the world in this field."
Erazo is a senior lecturer of civil engineering.
The Kobori Prize is awarded in a formal ceremony customarily held every two years, during the international workshop or the World Conference on Structural Control and Monitoring organized by IASCM. The 2020 ceremony has been postponed because of the pandemic, so the plaque and certificates will be sent to Nagarajaiah and Erazo.
The prize is named for Takuji Kobori of Kyoto University, a renowned researcher in structural control and earthquake engineering. Learn more about the prize at https://onlinelibrary.wiley.com/page/journal/15452263/homepage/kobori_prize.html.