Campus Kindness is a series of features on Rice Owls contributing to the fight against COVID-19. Read more here.
On May 5, Rice will participate in #GivingTuesdayNow, a global day of philanthropy to benefit communities and nonprofits during the COVID-19 pandemic. A trio of fundraising programs promoted on that day will support students in need and faculty researchers dedicated to combating the virus.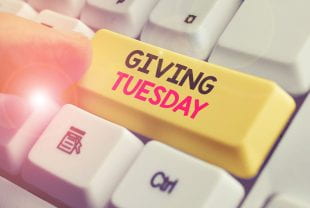 The Access, Opportunity and Inclusion Gift Fund provides emergency financial support to undergraduate students who need assistance with technology for remote learning, medical expenses, travel costs and other problems. The funds are distributed by the office of the Dean of Undergraduates. Students can request emergency support via the Rice Access and Opportunity Portal atThe Rice Annual Fund supports graduate students, especially those dependent on research labs and on-campus equipment .
And the COVID-19 Research Gift Fund supports faculty research, in any department, dedicated to finding both immediate and long-term solutions to problems caused by the pandemic. The goal is to raise $1 million for the newly established fund overseen by a faculty committee and the Office of Research.
Rice will continue to raise funds to fill these critical needs after May 5.
"Rice is committed to responding to the COVID-19 by protecting the Rice community and by leading innovative research to serve our city and the world," said Nick Stinson, director of the Rice Annual Fund. "Donations to these three important funds will go to work immediately, supporting students with serious financial need related to (the) novel coronavirus, and to enhance the university's ability to engage in groundbreaking research to tackle this crisis and future outbreaks."
David Medina is director of Multicultural Community Relations in Rice's Office of Public Affairs.