Nearly every day in February boasts an event in celebration of Black History Month at Rice University. And that should come as no surprise to anyone who's celebrated the month on campus in past years.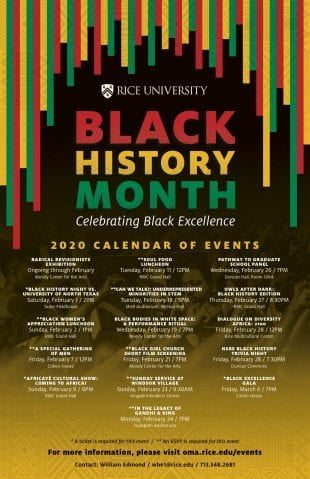 "People have responded with overwhelming satisfaction and attendance," said William Edmond, assistant director of multicultural affairs, who helped organize the lineup with a host of other sponsors including the Black Student Association (BSA), Black Male Leadership Initiative and the Association of Rice University Black Alumni.
"I'm so thankful that my tribe has come together to do this."
Popular returning events include Africayé Feb. 9, with this year's cultural show inspired by the Eddie Murphy hit "Coming to America," and the Black Women's Appreciation Luncheon Feb. 2, both held in the Grand Hall at the Rice Memorial Center.
Edmond said he's also looking forward to the Special Gathering of Men Feb. 7 at Cohen House and an off-campus trip to a Sunday service at Windsor Village United Methodist Church, one of the largest predominantly black churches in America.
Black History Month coincides with the spring exhibition at the Moody Center for the Arts, "Radical Revisionists: Contemporary African Artists Confronting Past and Present." But the photographs, sculptures, virtual reality installations and other pieces across the Moody Center aren't the only features in the galleries this February.
A Feb. 19 event at the Moody Center, "Black Bodies in White Spaces: A Performance Ritual," will feature a piece by Harrison Guy, the current artist-in-residence at Rice's Center for Engaged Research and Collaborative Learning (CERCL) and the founder and artistic director of Urban Souls Dance Company.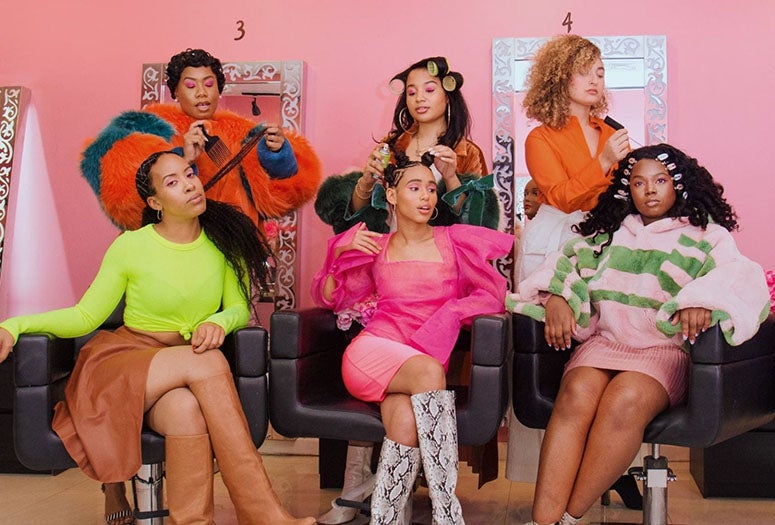 And on Feb. 21, the Moody Center will host a film screening of "Black Girl Church." The screening was brought to campus through the work of Lovett College junior Taylor Crain and is sponsored by the Rice Creative Society, ACE@Rice and CERCL.
Both the screening and Guy's performance are free and open to the public.
For the first time, Black History Month will conclude with a gala honoring on-campus contributions to black life at Rice.
Organized by the BSA, the Black Excellence Gala March 6 is an opportunity for black students to network with black alumni, faculty and staff while celebrating those whose successes make a difference in the daily lives of black students at Rice.
"It was a big deal for the BSA to recognize people on campus," Edmond said. "They wanted to do something nice for those who work on campus every day and I'm thankful and excited about what they've put together."
Edmond himself is among those being honored this year, a surprise he called "the icing on the cake" of this year's Black History Month.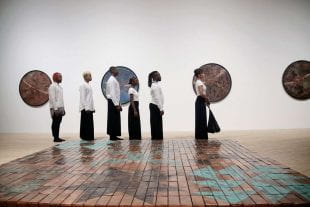 Other awardees at the gala will include Alexander Byrd, associate dean of humanities and associate professor of history, in the faculty category; Muna Uzodike '19 in the alumni category; and Wonda Williams, a member of the custodial services team in Facilities Engineering and Planning, in the "unsung heroes" category.
A ticket is required for the Black Excellence Gala (register for a ticket at http://bit.ly/ricebsagala), but most other events are free and open to all members of the Rice community, including the Soul Food Luncheon Feb. 11 at noon in the Grand Hall. By offering lunch on a Tuesday in one of the busiest spots at Rice, Edmond said they hope to reach a variety of people on campus.
"These events are open to everyone at Rice," Edmond said. "In celebrating black excellence at Rice, we're showing our university commitment: that we value diversity and inclusion."
A full listing of events for Black History Month can be found at oma.rice.edu/events.