A monthslong study to determine the number of Houstonians carrying COVID-19 antibodies revealed infections may have been four times greater than viral tests showed, according to collaborators at the Houston Health Department, Rice University and Baylor College of Medicine.
Data released by the city today is based on blood collected from volunteers in randomly selected households and tested for the presence of COVID-19 antibodies, an indication of previous infection.
Statistician Katherine Ensor of Rice's Brown School of Engineering and Loren Hopkins, chief environmental science officer for the Houston Health Department and a professor in the practice of statistics at Rice, are part of the project to better estimate the spread of the coronavirus.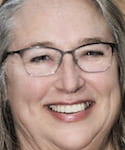 Samples from 678 residents collected between Sept. 8-19 showed a higher proportion of individuals with COVID-19 antibodies lived in high-positivity-rate areas (18%) of the city than those who lived in low-positivity-rate areas (10%).
In addition, more women (17%) than men (10%) had antibodies, more Hispanics (18%) and Blacks (15%) had antibodies than non-Hispanic whites (5%), and more people under 40 years of age (17%) than 40 and older (9%) had COVID-19 antibodies in their blood.
The study "produces scientifically sound estimates of the prevalence of SARS-CoV-2 virus in our community," said Ensor, the Noah G. Harding Professor of Statistics and president-elect of the American Statistical Association. "It only works if those individuals who are selected agree to participate."
Ensor was responsible for the initial identification of households to approach, as well as statistical analysis once the samples were analyzed. She noted early help from the Kinder Institute for Urban Research was key to community outreach at the start of the project.
"We divided the city into high and low positivity rates based on the observed PCR (polymerase chain reaction test) count," Ensor said. "Then we randomly selected census block groups within each of those two categorizations, and within each group we randomly selected households.
"The study is very carefully designed so the statistics work out at the end," she said. "I think we scared ourselves a little when we first ran the numbers, because they were so high, but we were careful to dot every I and cross every T."
She said the ability of antibody testing to identify those who had the virus but were asymptomatic, particularly among younger participants, was part of the reason for the high rates.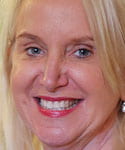 Hopkins noted the city used two labs to verify the results. "We are confident this data gives us reliable new information on how this virus is spreading in our community," she said.
The city will retest participants in phase two of the survey in January to measure the number of antibodies remaining in their blood. Teams will also visit 420 new random Houston homes selected by Ensor to ask for voluntary blood samples. That will provide insight on how long antibodies remain in the blood over 4 months, indicating short-term immunity after infection.
Ensor, Hopkins and Lauren Stadler, an assistant professor of civil and environmental engineering, have also been part of ongoing testing for signs of COVID-19 in the city's wastewater system. That project, which has become a model for the nation, has helped the city monitor the disease's spread through weekly tests of samples from the city's 39 wastewater plants.
"In true Houston fashion, the health department's campaign was highly successful," Ensor said. "Loren (Hopkins), obviously, is the energy behind all of these projects, and it's just amazing to see what she's done in partnership with city leadership and her colleagues."
The projects advance Rice's goals of extending its reach and impact and engaging Houston and empowering its success, part of the university's Vision for the Second Century, Second Decade.
"Transparency is a critical part of our mission during the pandemic and our goal is to keep the public informed about the COVID-19 infection rate and how people can practice safe and healthy habits," Houston Mayor Sylvester Turner said in a statement. "This information, combined with findings from the department's wastewater testing, PCR clinical case surveillance system and other programs, analyzed with advanced data science techniques, gives us invaluable insight to precisely target testing and educational resources to help save lives."
Ensor said Deborah Banerjee, bureau chief in the Office of Planning, Evaluation and Research for Effectiveness at the Houston Health Department, is a key partner in the study. Epidemology and medical expertise came from Baylor's Elaine Symanski, a professor in the Center for Precision Environmental Health, and Pedro Piedra, a professor of molecular virology and microbiology whose lab tested blood for antibodies, respectively.
Ensor also noted the Rice-managed COVID-19 Registry still needs input from Houstonians. Voluntary information collected through the registry provides valuable insight on the impact of the pandemic, including the city's collective mental and economic health, she said.
The antibody survey was funded by the Centers for Disease Control and Prevention.