History professor Alexander Byrd '90 has been appointed Rice University's first Vice Provost for Diversity, Equity and Inclusion.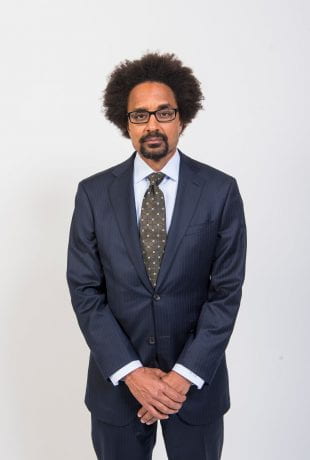 The position's creation was announced last month by President David Leebron and Provost Reginald DesRoches as part of a plan of action aimed at improving the university and the broader community.
In his new capacity as vice provost, Byrd will provide high-level strategic leadership for diversity initiatives and coordinate offices across the campus to help create one point of responsibility for all programs and efforts around diversity. This will include overseeing the design and development of a new Multicultural Center (MCC).
The revamped MCC is a priority that will benefit from Byrd's deep familiarity with Rice's campus culture as an undergraduate, as a four-year resident associate at Baker College and as five-year magister of Wiess College. Byrd also most recently served as associate dean for the School of Humanities' undergraduate population, which kept him in touch with students and their concerns.
"Doing this kind of work around issues I care about deeply for a great university makes this a very compelling opportunity," said Byrd, whose current research is focused at the intersection of urban history and the history of education.
"A good deal of the work involved in this position, especially early on, will require a lot of listening and cooperation and persuasion," Byrd said.
In addition to imagining the next iteration of the university's Multicultural Center, Byrd's work will also include building collaborations with university neighbors "who do not always trust us but with whom there is good work to be done if trust could be built," he said, helping make space for "students who need room and resources to show us possibilities we might otherwise miss" and "sharing with alumni — some alarmed, some relieved — about the direction of our university."
"I am thrilled to work with Alex in this very important position in the university," DesRoches said. "He brings a deep understanding of the national issues around race and inequities, and has in-depth understanding of the unique culture of Rice, having been a student, a faculty and a magister. He is widely respected in the Rice community and has an extraordinary ability to influence change."
Byrd recently presented aspects of this work-in-progress on the efficacy of Black teachers in Black schools and on diversity as a kind of white privilege at the 54th Annual Furniss Lectures at Colorado State University. He is currently co-editing the Oxford Handbook of African American History and he is shepherding a collection of essays on the historical significance of race and place in Houston.
In addition to being recognized by the Minnie Stevens Piper Foundation as one of 2020's top 10 teachers in Texas, Byrd is also a four-time recipient of Rice's George R. Brown Award for Superior Teaching and was honored in 2010 with Rice's Presidential Mentoring Award. Along with fellow history professor Caleb McDaniel, Byrd is also co-chair of the university's Task Force on Slavery, Segregation and Racial Injustice.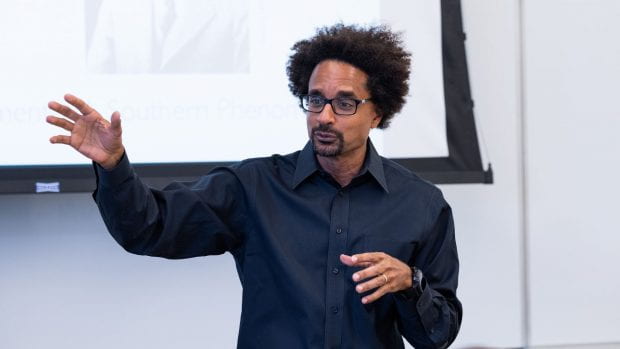 As an alum, Byrd said his newest role provides an opportunity to continue building upon his alma mater's critical work in these areas.
"My interest in the post is informed by an abiding respect for the mission of the university and the ways in which the fullest execution of that mission are increasingly dependent on our ability to productively speak to, harness and shape issues related to the human diversity of our nation and our world," Byrd said, referring to the fact that Rice's charter originally prohibited non-white students. Opened in 1912, the university did not admit Black students until 1964.
"Although the kinds of divisions, fears and hatreds that were so taken for granted at the founding of the university and that so fundamentally shaped its initial growth are no longer central tenets of American life, the university's success is bound up like never before in assuring that present inequities rooted in that past are acknowledged and addressed," he said.
Also vital, Byrd said, is purposely and deliberately working to build greater community across -- and out of -- the very differences of sexuality, gender, class, race and region associated with past and present inequities.
"Implicit, I think, in the description of the new vice provost position is the very necessary and compelling question, 'How do we continue to address — and how do we best address — our founding error?'
"A great many people across the university are deeply committed to thinking about and addressing that question," he said. "I am excited to have the opportunity to assist and, where I can, guide them from this newly created post."