Rice University

Office of Public Affairs / News & Media Relations

EXPERT ALERT

David Ruth
713-348-6327
david@rice.edu

Amy McCaig
713-348-6777
amym@rice.edu
Rice University expert available to discuss Texas' first same-sex marriage
HOUSTON – (Feb. 19, 2015) – Despite Texas' ban on gay marriage, the first same-sex couple has been legally married in Travis County today through a court order. Brian Riedel, assistant director of Rice's Center for the Study of Women, Gender and Sexuality, is available to discuss the timely issue.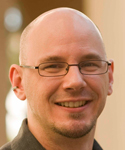 The marriage follows a Feb. 17 ruling by Travis County Probate Judge Guy Herman, who said that Texas' ban on same-sex marriage violates the U.S. Constitution.
"The recent ruling by Travis County Judge Guy Herman is very welcome, and congratulations are due to Sarah Goodfriend and Suzanne Bryant," Riedel said. "However, Judge Herman's ruling is not the final word on the matter; it opens up a path for those opposed to same-sex marriages to legally block further marriages in Texas."
Riedel noted that Justice Clarence Thomas' recent remarks on same-sex marriage are a reminder that the United States Supreme Court has yet to rule definitively on the issue.
"Much is still in motion on same-sex marriage at the state and federal levels," Riedel said. "At the same time, marriage is not the primary issue for many people in Texas; Houston is also awaiting a ruling from District Judge Robert Schaffer on whether the petition to block the Houston Equal Rights Ordinance will stand."
In addition to his involvement with the Center for the Study of Women, Gender and Sexuality, Riedel is a professor in the practice of humanities and has taught Introduction to LGBT Studies and Sexual Debates in the U.S. at Rice. He holds a Ph.D. in anthropology from Rice and a bachelor's degree in anthropology from the University of North Carolina at Chapel Hill. Riedel's research interests include international activism and the preservation of Houston's LGBT history.
To schedule an interview with Riedel, contact Amy McCaig, senior media relations specialist at Rice, at amym@rice.edu or 713-348-6777.
-30-
Follow Rice News and Media Relations on Twitter @RiceUNews.
Located on a 300-acre forested campus in Houston, Rice University is consistently ranked among the nation's top 20 universities by U.S. News & World Report. Rice has highly respected schools of Architecture, Business, Continuing Studies, Engineering, Humanities, Music, Natural Sciences and Social Sciences and is home to the Baker Institute for Public Policy. With 3,920 undergraduates and 2,567 graduate students, Rice's undergraduate student-to-faculty ratio is just over 6-to-1. Its residential college system builds close-knit communities and lifelong friendships, just one reason why Rice is highly ranked for best quality of life by the Princeton Review and for best value among private universities by Kiplinger's Personal Finance. To read "What they're saying about Rice," go here.