Rice's Office of Enrollment has hired Alex Alvendia-Wienkers as the university's new director of admission. He begins work in his new post June 25, and will join Rice in person in early July.
"It's deeply exciting," said Alvendia-Wienkers. "I'm really looking forward to working with the team and learning, what are their goals? What are their opportunities? What challenges are they facing? And how can I start to enhance and elevate their work to even greater heights?"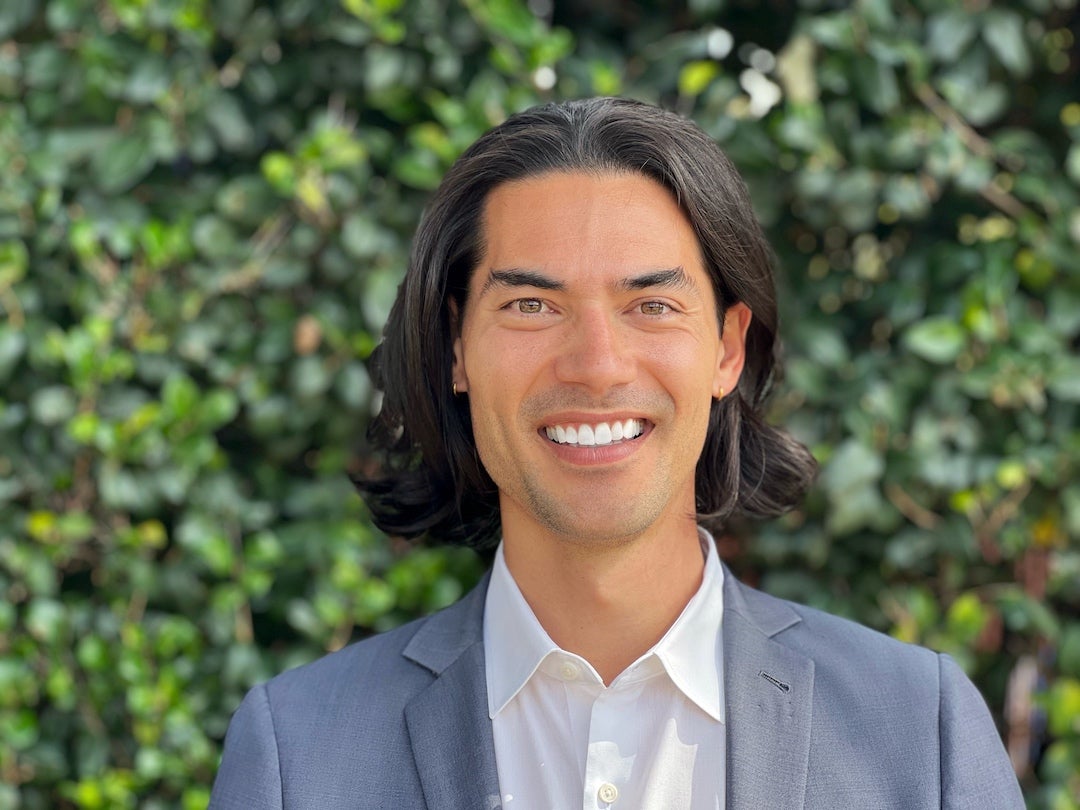 Alvendia-Wienkers comes to Rice from the University of Southern California, where he's worked for the past eight years, most recently as associate director of admission. While heading up the school's international recruitment efforts, Alvendia-Wienkers led the evaluation of over 13,000 applications, accounting for about 15% of the school's applicant pool. Alvendia-Wienkers also led the Diversity, Equity, Inclusion & Justice committee within USC's admission office.
"We knew the search for a new director of admission for Rice was not going to be an easy task," said Yvonne Romero da Silva, vice president for enrollment. "We were looking for someone who understands Rice's market, has a track record of leading innovation in our work, holds a deep commitment to DEI efforts, believes in the transformative power of higher education, and will fit well into the culture of Rice and the admission team. We found that in Alex Alvendia-Wienkers. We are excited to bring his leadership to the enrollment division to continue our momentum of success in helping students and their families learn about the excellence of a Rice undergraduate education."
Alvendia-Wienkers brings to the table extensive recruiting experience — in his previous role, he initially focused on recruitment of students from California, Michigan and Washington, and later with an international focus on China, East Asia, Southeast Asia, Europe, Africa and Oceania. Before joining USC, Alvendia-Wienkers worked as an admission counselor with 2U, an education-focused tech company that helps universities launch and scale online course and degree offerings, and interned with the Council on Environmental Quality within the Executive Office of the President of the United States during former President Barack Obama's second term.
Alvendia-Wienkers majored in environmental studies at The George Washington University, and earned his master's in strategic public relations at USC while working for the university. He developed an interest in college admissions during his undergraduate years, when he worked as a tour guide and an admission office ambassador for his alma mater.
The search committee that helped find the new director of admission, composed of faculty and staff across the university, was wowed by Alvendia-Wienkers' strong background in data-driven processes, according to Rudy Guerra, chair of the department of statistics and a member of the committee.

"Alex fits extremely well with Rice's commitment to diversity, equity, inclusion and justice," Guerra said. "His own personal experiences and tremendous success at USC with DEI will take Rice in new directions that will add to our rich history. Alex's energy, commitment to excellence and genuine dedication to admissions made him the obvious choice."
Alvendia-Wienkers is equally thrilled to be joining Rice at such a pivotal moment in the institution's history.
"I think Rice is uniquely positioned as an institution — and is located in perhaps one of the most dynamic regions of the country — to be not only a leader in the admissions and the enrollment landscape, but to also serve an integral role in achieving student success and creating student outcomes," he said. "And that starts with the admissions process."